Updated January 31, 2023
I've always been a hobby person. Maybe you are too. I've always had something stewing, been learning a new thing. To be honest, it makes me really happy.
Hobbies often end up sucking a lot of our money, whether we're dropping money for the newest model railroad locomotive, craft supplies, or our home studio to record a new greatest hit.
But what I want to give you today is a list of ideas for hobbies that make money. This list is NOT exhaustive, there are probably ways to monetize just about any hobby. But these are some great ones, including a few I've monetized myself (ie. blogging— YAY!). So whether you're planning on turning your hobby into a serious wealth building machine, or you just want a bit extra every month, there's something for everyone here.
This post may contain links to affiliate products, which–if you choose to purchase–pay us a commission at no extra cost to you. This helps to support our work. We only promote products we've used and love.
1. Flipping furniture
While I don't do it anymore, I got deep into flipping furniture for a little while. My specialties were chairs with simple upholstery, and my favorite was an old wingback chair that I recovered with beautiful material.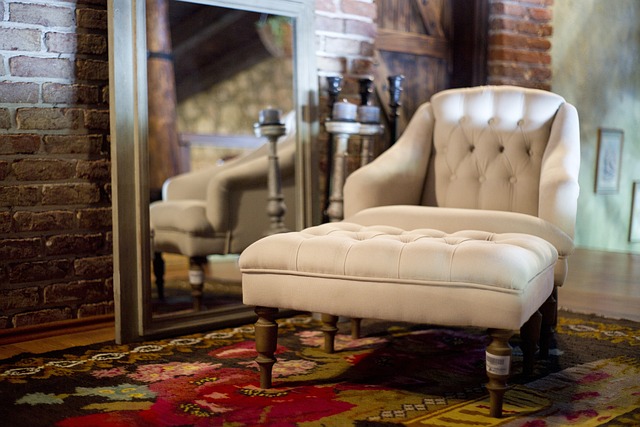 Flipping furniture can be a great hobby to make money, especially if you do it well. Find beautiful old pieces with solid bones, especially chests and cabinets made out of real wood, that have huge potential to flip and sell them on Facebook Marketplace or Craigslist.
There's a great guide here.
2. Photography
Since we live in an age when everybody has a phone in their hand, you might think that photographers were going out of style.
Think again.
Our phones haven't quite figured out how to take the perfect picture yet, and that's where professionals, or semi-professionals, come in. If you have some good photo gear and a history of creating some great photos, you have a hobby that you can monetize — making it an awesome side hustle.
I've loved photography for a while, and while it's not something I monetize, I do get a lot of joy from it.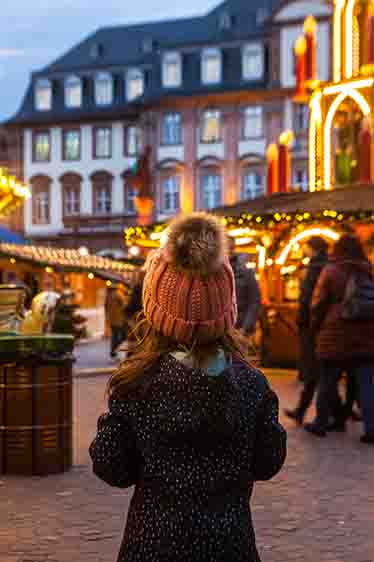 Two of the most common types of photography are weddings and family photos, both of which pay well and can be done on the weekends.
3. Flipping on Amazon
If you like to shop for the best deals, either at high-end clothing stores or second-hand, vintage stores, flipping on Amazon or eBay might be for you. If you can find clothes that you can sell for a profit, you can sell them online to willing customers.
You need to know your numbers, not to mention the price points of clothing, but there are people who make a full-time living doing this.
4. Carpentry
My parents' neighbor is an old guy who does carpentry all day. He builds two things: picnic tables and Adirondack chairs. Once he builds something, he sets it up beside the road with a price tag on it. Most of his creations sell. Plus, because he has become known for creating those two things, he now gets orders in advance from people who want either a picnic table or an Adirondack chair.
Carpentry is one of those hobbies that can make you money, but be careful. You once again need to consider the price of wood, not to mention your time.
5. Blogging
This blog started as a hobby, and boy is it a good one. As far as hobbies that can make you money, blogging has been my favorite so far. I create my thoughts online. For months and years to follow, people read my posts. I have built my personal brand, and get paid to speak. I also built a consulting business off of my work here that pays quite well, all because I started blogging.
As far as the blog itself, I make money from a combination of affiliate sales (products I recommend) and ads. That means that this blog even produces passive income! Here's a screenshot of one of my affiliate programs last month (most of this is from Skillshare).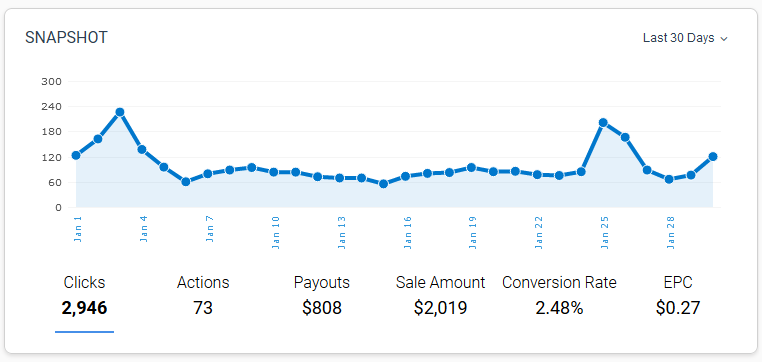 If you want to start a blog, I have a guide here. And you can get started with Bluehost for as little as $2.95/mo — that's where I started Roostervane!
You can check here to see if your domain name is available.
6. Day Trading
If you like to play the stock market, day trading might be a good hobby for you. While it takes a really good understanding of the market, day trading is becoming more and more accessible. However, I must say that it's just as easy to lose money.
So for that reason, I'm not saying much about this one. Because I haven't done it. Some of my friends in Silicon Valley love to play the game though — and I think they have a special window because they've got all the buzz there about which companies are going to pop and which will flop.
If you're going to start dabbling in day trading, make sure you educate yourself and only play with money you can afford to lose.
You can create a free account and practice trading with fake money at Investopedia.
7. Lettering
My spouse is a graphic designer and a lot of what she does are logos.
But she also really loves lettering. She can sit down with a marker and make some really beautiful words, that are art in and of themselves. (You can see her work here.)
If you love creating these letters and type, you can be a graphic designer. But you might also get hired by stores to create their chalkboard menus. Try dropping in to your local coffee shop and offer to do their chalkboard for free. And if they like it, ask for some cash the next time. Or free coffee. You do you.
You might start to create a following on Instagram, or hire your services out on Upwork. However you monetize, lettering is a hobby that can make you money.
8. Creating videos
I was surprised at how much I loved creating videos when I started. Most of my videos consist of me talking about stuff. At first, it was horrendous. I looked like I was being interrogated with my eyes glaring blankly at the camera.
But over time I've gotten better and better.
Creating videos is one of the best hobbies that makes money. If you love to create videos as a talking head, AKA most YouTubers, you could make money from a YouTube channel. But it is a challenge to get the traffic you'd need to monetize.
Another option to monetize this hobby is to get hired as a YouTube presenter by a company. Companies are doubling down hard on video, which means that people who can talk naturally on camera are going to be in huge demand. (While I think about it, this would also be a great option for an actor too.)
If you don't actually like appearing on camera, but enjoy being behind the camera, you still have just as many options. Companies want footage, inspirational videos, product demos, and so much more.
If you're a video producer or video editor you can post your skills on Upwork and find opportunities that pay anywhere from $20-$150/hr.
9. Painting
If you love to paint, there's a chance that you could sell your paintings!
You probably know this already, so I won't talk about this too much.
But if you can get your art up on Etsy or even create a Facebook page for your business, you could create an income based on this Hobby. By the way, my sister is a painter and super talented. So she did exactly this! You can see her work here.
10. Playing video games
"Not now Mom, I'm working!"
That could be what you yell out of your closed bedroom door the next time you are deep into a game of Call of Duty.
I'm half-kidding. But there is huge money in video games. The video game industry is bigger than the film and music industries combined. And a lot of the biggest games cost more to make than Hollywood Blockbusters.
For people who play games, you might get hired as a designer or tester by a company that makes them. You could also consider getting paid as a reviewer for a blog, magazine, or channel.
Or, if you can create a following on Twitch, you can live stream yourself playing and people will watch. I'm a millennial, so I don't entirely get it. But my kids will sit and watch people playing video games for hours.
Finally, there's a brave new world coming with video games in the metaverse. People who create games have new ways to monetize them. For example, Roblox already lets you do a lot of this. People who create things in the virtual world will have more ways get paid for it, whether you are selling an NFT of a painting or monetizing avatars.
11. Crafting
If you enjoy making crafts, you could sell them at the local church bazaar.
Or, you can get on Etsy and create an audience.
There's a whole new world out there for crafters, made possible by platforms like Instagram that let you share your images with the world. Whether you make quilts or stock bunnies, there might be a way to make money off your crafts.
12. Working out
If you love to hang out at the gym, if you're always down for another set and a protein shake, you might be an exercise addict.
I love working out, I find it makes a huge difference for my mental health.
So if working out is a hobby for you, is there a way you can get paid to do it?
Personal training is still in high demand, and will probably continue to be, even with the rise of things like Peloton. There are some people that will just always want one-on-one or group training, live. So, if exercise is the thing you do for fun, why not make some money at it?
13. Refereeing
If you eat, sleep, and breathe sports, if you never miss a game, there's a good chance that that's your hobby. So why not make some money at it?
One of the best ways to make money as a sports enthusiast is to referee. There are some opportunities to coach and get paid for it, so this would definitely be something to check out too.
But in many leagues out there, the referee gets paid. That's true even for leagues that have parents as coaches. This means that there's a chance you can make some extra cash with your love of sportsball.
14. Reading
Are you a are you a bookworm? What if you could get paid to read?
One of the easiest ways to get paid to read, especially if you are good at writing and grammar, is to become an editor.
Many people hold the dream of writing a book, and that means that the market for freelance editing is really big. If you can build a practice, you can make a lot of money as an editor too. Try to get started on Upwork, or consider another platform like reedsy.
15. Social Media
If you love to hang out online, and you can build an audience, you've got a killer hobby to make money. It doesn't really matter what it is. TikTok. Insta. YouTube. Whatever thing you love to do, if you're good enough to get eyes on it, you can monetize it.
First of all, you can do stuff like product placement, influencer marketing, and ads. But besides this, even if you're not as prolific as Kendall Jenner, you can work for companies building social media followings.
It's a hobby that can become a career!
16. Building Community
Let's say you love people. Let's say you can bring people together to talk about pretty much anything. You might be a community builder! Community Managers get hired by companies to grow social media followings or to manage specific community groups. Instagram's first hire was a community manager.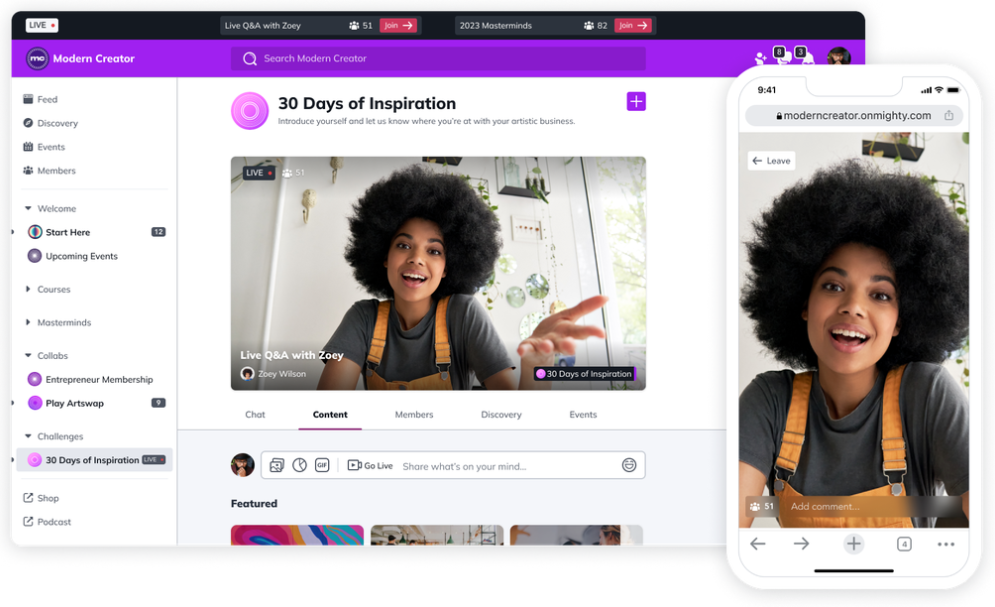 OR, if you want a cool online business idea, you can also host a paid community. Paid membership communities are popping up for just about everything, whether crafting, playing dungeons and dragons, or building a career. If you love connecting people and starting conversations, this one is for you!
Try the best community-building platform out there — Mighty Networks!
17. Writing
Last, but DEFINITELY not least, if you love to write, you can make bank off it.
Writing is in demand everywhere. Seriously.
And that means that my English degree wasn't quite the waste you'd think.
You can make money freelance writing doing everything from writing posts like this one for companies to writing medical instructions for painkillers. The sky is the limit, so if you work on your craft and find a niche, you can def make money writing.
Read More: How to Become a Freelance Writer – 7 Steps + Tips
Conclusion
If you're looking for hobbies that make money, hopefully these options have given you some great ideas! Considering how easy it can be to start a business with no money these days, mixing this knowledge with a hobby might pay off. There's nothing better than getting paid to do what you love, so if you can figure out how to monetize your hobby–you might accidentally find your passion!
Good luck!
Now Read: 14 Viable Passive Income Ideas for 2023