Updated March 7, 2023
Whether you're a policy wonk or you love the game of politics, if you're a political science major you know the crap out of government.
But what can you do with a political science degree?
This post will give you a list of 11 epic jobs for political science majors, and a few of them I've held myself 🙂 These careers for political science majors range from government to freelance, from detail-oriented to creative–so there's something for everyone.
So don't worry. That political science major put you in good stead to earn some bank, travel the world, or step into the halls of power if you want to. Let's show you how.
What can you do with a political science degree? Here are 11 of the top jobs for political science majors to inspire you for how use that polisci degree.
This post may contain links to affiliate products, which–if you choose to purchase–pay us a commission at no extra cost to you. This helps to support our work. We only promote products we've used and love.
1. Political Staffer
One of the most obvious jobs for political science majors, assuming you still want politics at the other end of it, is going to be a political staffer. Political staffers usually don't make a ton of money, at least at the bottom end, but a stint on the hill is the foundation of jobs in lobbying or political campaigns, and as you move up you can make a lot of money.
Starting out at the bottom as a staffer will pave the way for good opportunities later, and let you establish your network are people in politics, which will serve you for a lifetime.
Since a lot of staffers work for peanuts, it's not a huge surprise the salaries can be low– a national average of $36k/yearly in the US.
But a job on the hill can set you up for bigger things, and get your feet wet in the game of politics or in other things on this list–like lobbying or policy analysis.
2. Policy Analyst
If you enjoy political science but hate the intrigue of politics you might prefer to be a policy analyst.
Working for the government or a related organization as a policy analyst usually pays pretty well. And if you choose to join the bureaucracy instead of the political class, you will enjoy work stability, one of those cushy government jobs, and probably a great pension.
When I worked as a policy analyst, I loved the ability to work on big, real-world problems, and make suggestions for government program design.
A lot of Policy Analyst roles are with the government, so you can apply for government roles on the federal job banks in the United States or Canada.
Student programs can also be a great way to gain exposure and experience, such as the Pathways program in the U.S. or the Federal Student Work Experience Program in Canada.
Policy analysts make an average of $59,000, while senior policy analysts make an average of $79,000. FWIW I made $75k in my first policy job and $100k in my second, so these numbers can move higher.
3. Market Research Analyst
Market research analyst is a career that the U.S. Bureau of labor statistics estimates will grow 18% in the next 10 years. That's a huge jump!
So, what do market research analysts do? Well, they help companies figure out what the market is for their product or service.
This could include looking at big, economic trends and consumer buying habits. But it could also involve directly collecting customer information through qualitative and quantitative methods.
You might use stats skills to evaluate consumer data, or you might be designing surveys or interviewing potential customers.
Either way, you'll probably work on a team developing new products to figure out the right way to bring them to the world!
And you can easily teach yourself the data science skills you might be missing – Try some courses like…
Market researchers make an average of $65,115 yearly.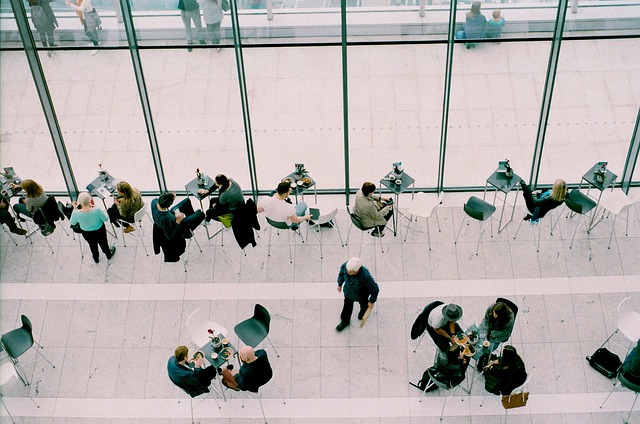 4. Public Opinion Researcher
Both companies and political campaigns hire public opinion researchers.
They do research into how their clients or products there in the marketplace. In the political realm, this is public opinion polling, where big companies like Pew do research into who people are, what makes them work, and who people are going to vote for.
On the corporate side, it means doing similar research into a client's product or service, or even the public relations image.
Public opinion researchers make an average of $44,373/yearly.
But be warned, many pollsters have different job titles, like researcher, research assistant/associate, or consultant. Your best bet is to go look at the major public opinion firms and see what they're hiring for.
5. Digital Marketing Specialist
While it might not be one of the obvious jobs for political science majors, political scientists learned about communication and strategy, and that's one of the reasons they make good digital marketing specialists.
Digital marketing specialists use content, advertising, and SEO, from to get a client's product or service in front of people. When I got sick of working for the government, I slowly moved towards consulting on digital marketing for tech companies (and I made a lot more).
If you love politics, political campaigns hire them too. But just about everybody needs digital marketing, and tech companies pay big bucks for people who can do it well.
Here are some courses for learning the basics of digital marketing:
Digital marketing specialists make $52,778 yearly.
6. Lobbyist
I want you to imagine that big oil tycoon, lobbying the crooked senator to let them increase fracking.
Now I want to tell you something that might blow your mind.
There are lobbyists who are petitioning the government to increase foreign aid, create spots for immigrants, or help small businesses thrive. Just about any issue you can think of has lobbyists working on it, often on both sides, making this a high-paying and lucrative career for people who love to build relationships and use influence.
And your love of the political system, which your political science degree gave you, is probably the first perfect foundation for a career as a lobbyist (btw, it's also sometimes called "government relations").
Low-level lobbyists do okay- $67,784 yearly on average. The higher you go, you start to make bank. Apparently, a government affairs director makes an average of $105,718 yearly, but I know for a fact that a lot of good lobbyists make WELL above this.
7. Public Relations Specialist
Big companies use public relations specialists to help them improve their brands.
Since a brand is merely someone's perception of you, public relations focuses on impacting people's perceptions.
This is usually done through a combination of earned or bought media, getting stories in front of people, and helping to change people's perceptions of a company.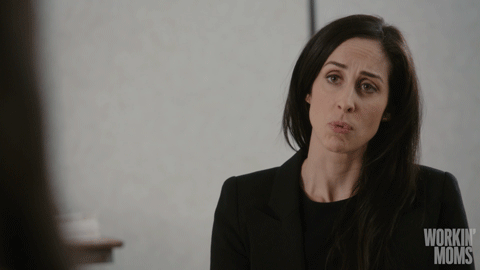 The show Workin' Moms is a great (and hilarious) example of public relations at work. Your political science degree probably gave you communication and critical thinking skills, and this is exactly what it takes to be good at public relations.
PR specialists make an average of $55,714 yearly.
8. Product Manager
One of the hottest jobs in tech is a product manager.
They create, conceptualize, research, and test products better company wants to bring to the marketplace.
Apparently, product managers at big companies like Amazon can make up to $400k a year. Your political science degree gave you critical thinking skills, and if you are a little bit creative and task-oriented, you might love this field.
Average salary of… ready? $95,704 yearly. Dang.
Want to learn the basics? Check out the course- Fundamentals of Product Management
9. Writing
Well hey there. I see you… Do you see me?
I've had a few of the jobs further up this list, but this one is me (waves).
Now I know what you're thinking- who the F$%* thinks they can be a writer?
I never thought I'd leave a 6-figure job as a policy analyst for this, but there you go. Life is strange. If you're a political science grad who can write and research, you might become a writer.
Now I can still hear people saying, "Writers don't make any money…"
Oh yeah? Is that right? Guess what… I made almost $200k last year from writing.
And yeah, it's possible ai writing will disrupt this… but there are still a lot of different ways to make money writing for now.
I started this blog to help people, but it's also ended up making me money. Which is cool. I also earn from freelance writing — which I mostly do as a consultant. And I made some $$ from submitting to a few bigger publications last year.
And it takes time and some strategy, but you can make a living as a writer. I'm not really talking about writing the next great novel — but hey, it that's your jam, try it. But working as a writer for companies or building your own platform can be pretty great.
Also, don't just focus on writing. Start growing your knowledge in SEO, digital marketing, and business.
If you're interested in blogging, I also do a free email course to get you started, which you can find here…
It's almost impossible to tell you what bloggers make.
Many bloggers make nothing or even lose money. Some of the best make tens of thousands of dollars a month. You can read Biron Clark's story about how he brought his blog to $25,000/month here.
I'm a proud partner for Bluehost, which is what I used to start Roostervane. If you want to start a blog, I totally recommend them!
Click here to check your domain name and get started for $2.95/mo!
10. Project Manager
Although it's a pretty open-ended job title, that applies to everything from building bridges to running UN food programs, some political science graduates make great project managers.
The ability to communicate and think strategically are valuable here.
Project-based work also gives you a constant change of scenery, so for people who get bored easily, this can be the right gig.
There are different types of projects, but you might be looking for research–I have a post on places you can find research work here.
11. Foreign Service Officer
AKA Diplomat. Foreign Service Officers represent their countries abroad, usually stationed at a mission for periods of time.
When I sat down and had a coffee with a FSO, he explained to me that they normally work in three different streams: security, political diplomacy, and trade. He also told me that he got paid to live in the Philippines, complete with a villa, pool, driver, and chef…
I'm not jealous, you're jealous.
The average salary for a diplomat is about $85,000 yearly, and there are usually other bonuses like travel and housing allowances.
If you want to get paid to travel the world, this is a great way to do it!
Conclusion
These 11 political science careers have something for everyone! And this is not an exhaustive list of jobs for political science majors. Be creative about how you apply your degree–knowing that you have a fantastic broad skill base that you can use to jump into a bunch of different careers. If you need more ideas, there are a few more suggestions of careers in political science over at the Balance Careers!
Your polisci degree set you up for success, so get out there and start exploring! I'm excited to see where it takes you.
Now Read – You've Never Learned the Right Way to Get a Job: Here's the Framework You Need (Video)