One morning in December, I put the call out on Twitter that anyone with an advanced degree looking to build a career should join the new Roostervane group on LinkedIn.
Plus, I promised to do a LinkedIn review of anyone who joined that day.
The requests started rolling in quickly. And by the end of the day, I'd reviewed 53 profiles. It was amazing to see the caliber of people in the group. So many with fantastic skill sets and interesting backgrounds. And while so many of the profiles had so many great things, I noticed a few common places where they could be improved.
This post may contain links to affiliate products, which–if you choose to purchase–pay us a commission at no extra cost to you. This helps to support our work. We only promote products we've used and love.
You can read my story about leaving academia in Doctoring: Building a Life With a PhD–Available on Amazon.
1. Work from top to bottom
Go look at a few LinkedIn profiles and see what you notice. If you're like most people, you see:
The Picture
The Headline
The "About" Section
The "Experience" Section
Anything else
Exactly in that order.
When you fill out your Master's or PhD LinkedIn profile, the temptation is to put the most work into the "Experience" section—like a resume—to show what you've done.
But the thing about LinkedIn is that people open a page, start at the top, and stop reading if they get bored. Unlike a resume, they can't glance down at your history; they have to scroll.
When people have all their career details buried in the "Experience" section, which some readers will never get to, it hurts the profile.
Since the "About" section comes first by default on LinkedIn—some people never get there.
Make sure your profile starts with a strong headline, at least a few sentences of "About" that are interesting and show some personality.
2. The Picture
So arrange your priorities based on the list we just wrote.
What's the first thing people notice? Before they even click on the link that takes them to your site?
The picture!
This is so important. The picture should be clear and close up. It needs to be close enough that people can look into your eyes and trust you. And if you're smiling it goes a long way!
Professional headshots are great. But if you don't have that, wash your face, do your hair, put on something clean and professional, and stand against a wall outside and smile directly into your phone's camera-selfie lens. You'll get something that looks good. (I know it's awkward. I've done it too. Push through it.)
Allow me to demonstrate.
This picture is me.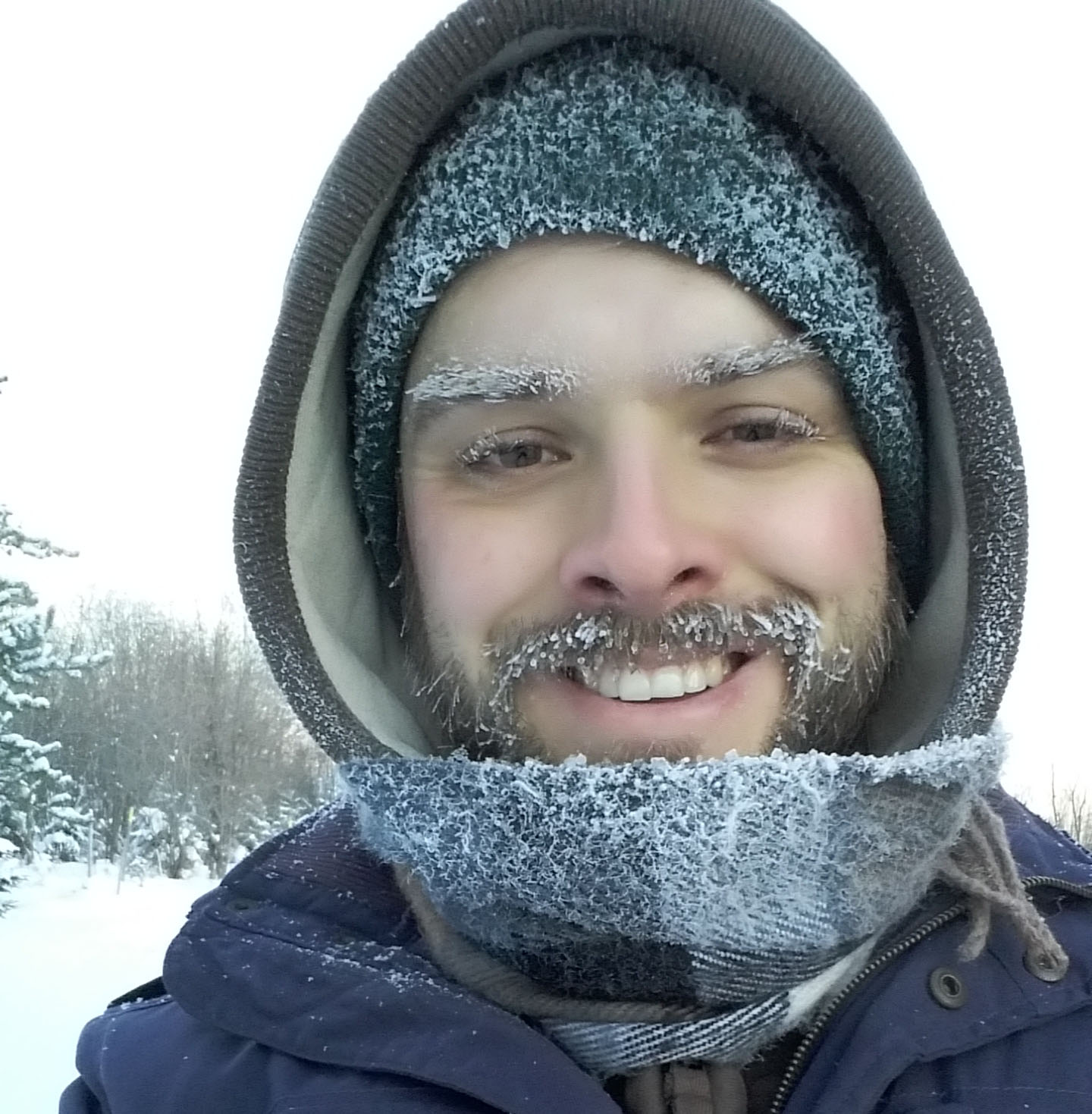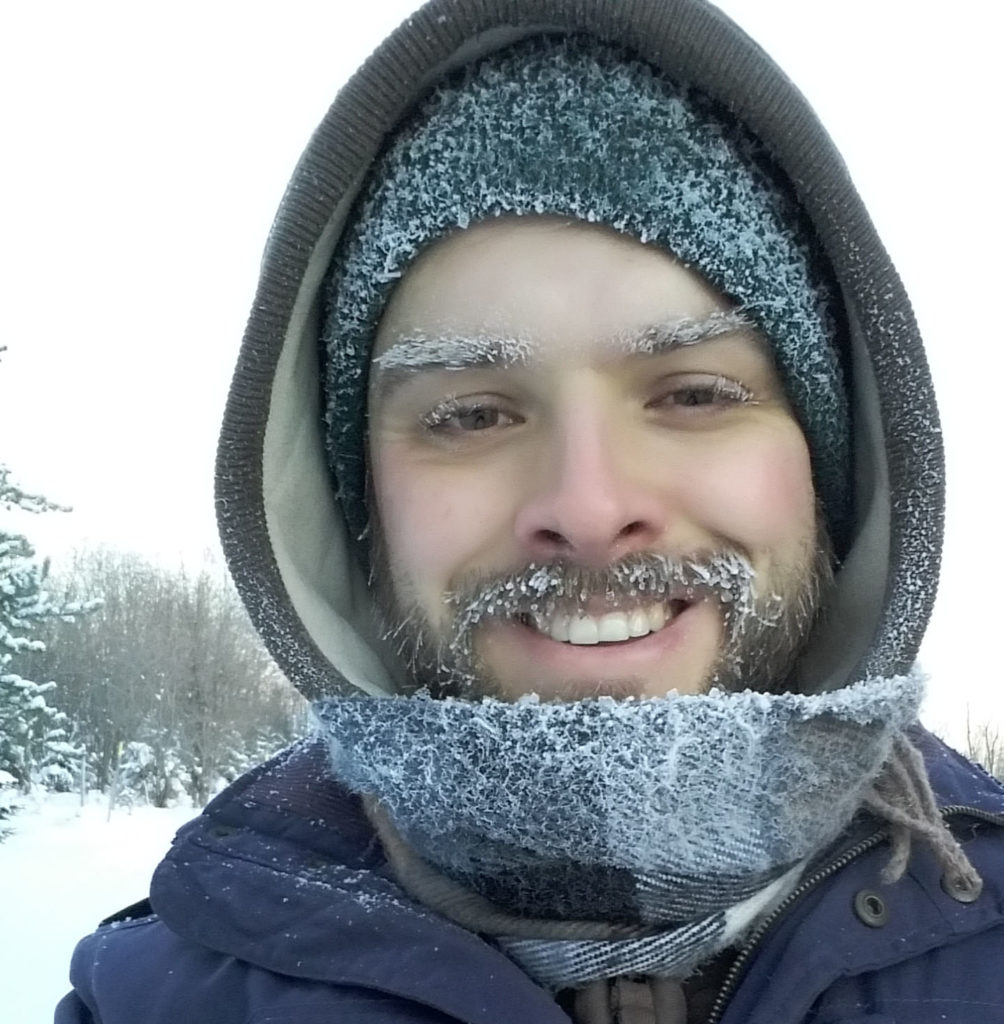 This picture is also me.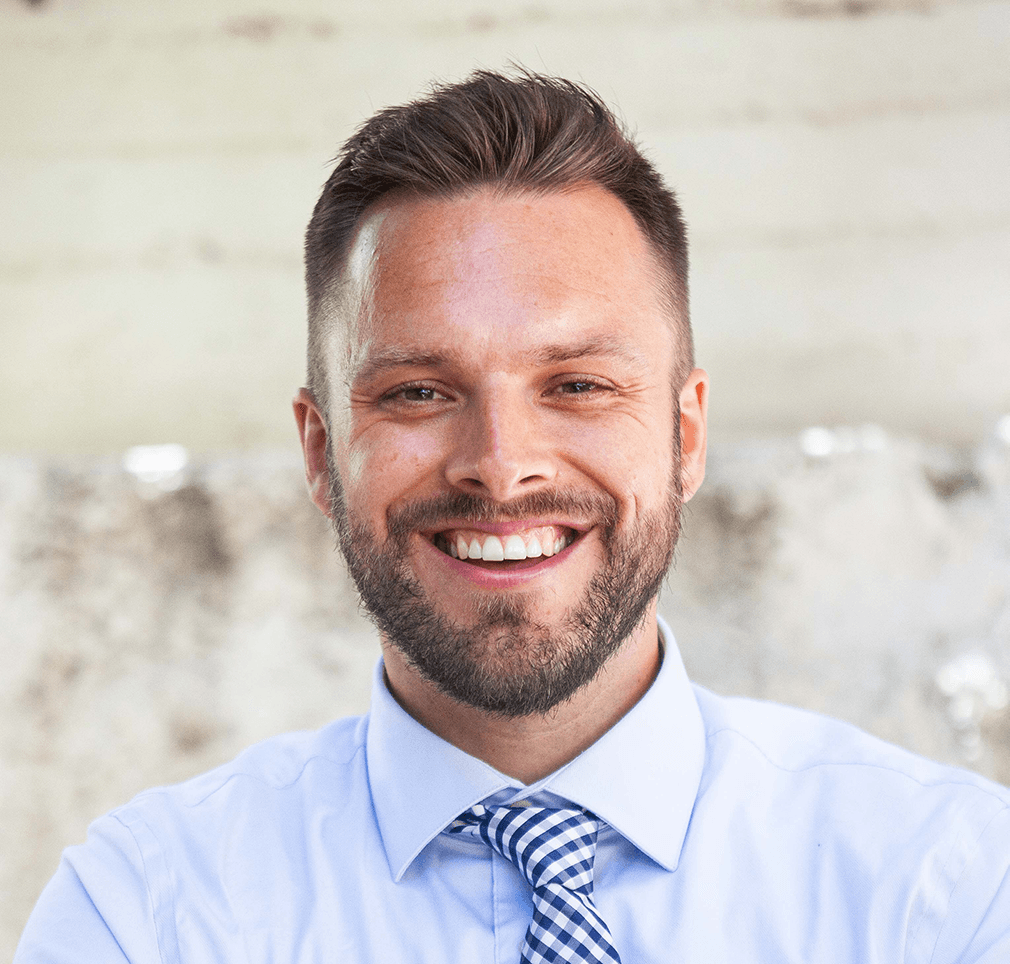 Crooked tie, I know. But still, it's obvious which one is best.
The thing that's vital… and I mean vital… to understand, is that a connection request from the first picture will get ignored. The second might get some traction.
3. Make your headline shine
If employers or recruiters search for a role they need to fill on LinkedIn, your name will only come up if you have some of the keywords they've searched for. Then, they see your name on a tiny little list of people that pop up.
Try it yourself.
Search for a job title in the LinkedIn search bar and notice what you see. Which profiles stand out to you?
If you're trying to get a non-academic job in a specific field, it's important to add a field-specific word to your headline. "Researcher" doesn't mean much, so it's way better to have "AI Researcher" or "Historical Researcher." I'd identify a field here with ONE ADJECTIVE ONLY. Keep it tight.
Also, if you're looking a PhD for a non-academic job, I'd recommend having "PhD Candidate" or "PhD Student" as part of your headline—BUT ADD MORE THAN THIS! This is a bad PhD LinkedIn.
Fill it out a bit with a few extra descriptives.
If you are changing fields or are in a field that's less relevant to non-academic work, try adding an aspirational title to your headline that identifies a specific value you bring to the job market.
For example, you might be a "Project Manager," "Data Analyst," or an "Editor."
So all together, this could look like: "AI Researcher | Data Analyst | PhD Candidate" or "Historical Researcher | Research Project Manager | PhD Student."
I format mine like this—with the tiny little bars—but you don't have to. Have a look around LinkedIn at different ways to do it.
4. Be careful with academic jargon
This advice depends. If you're looking for altac work splicing genoisotopic hormones of CHN—and there's an industry for that—totally leave it in. (I just made that up, so don't google it.)
But if you're looking to make yourself hireable to a wider variety of employers, I'd keep it simple. "I do gene splicing," or "I'm a conservation archeologist."
And for humanities students in obscure fields (like my ancient history degree was), I wouldn't talk too much about your research. Focus more on general value propositions you bring. So "my research is on ancient Egyptian sacrificial urns" might become "I'm a historian studying how people build meaning into their lives…" or something like that.
5. Let's talk "About"
The "About" section is important. As I said above, it's the thing people often see first, and sometimes the only thing they see.
I love an "About" section that's engaging and shows some personality.
Remember, a lot of employers see academics as being out of touch and having their heads in the clouds.
There's no better way to contradict this than with an engaging career story that shows that you're more than just a pretty brain. (I also wrote this post about assumptions employers make about PhDs and how to counteract them.)
Use first person.
Tell your career story with limited jargon.
Don't just talk about your research field. Talk about the skills you bring to the workplace that employers want.
And don't be afraid to say where you want your career to go.
6. Lead with your thoughts
If you're on the non-academic job market or you will be soon, it can be great to engage in some thought leadership on LinkedIn. Start sharing links of posts in your field. Comment (kindly and intelligently) on things others have written or shared. And write your own material on LinkedIn or a blog and share it!
It's a great way to get eyes on you and your profile and to establish yourself as an emerging voice. (I wrote this post about the value of thought leadership).
A few final thoughts about your PhD LinkedIn…
There are different seasons of a PhD LinkedIn. I'm not job-searching anymore. I'm an entrepreneur. And so, I don't need potential employers to be impressed by my LinkedIn.
However, I do use LinkedIn for thought leadership! So I use my LinkedIn differently. And opportunities now come to me from my network.
LinkedIn was a great tool in building this network in the first place. And a LinkedIn reach-out literally got me my first job. So the possibilities are endless!
Finally, there's no one way to do LinkedIn. If you search for advice on how to do it, you'll find different things. People have different opinions on what works, and it changes regularly.
But if you focus on 1. Who you are, 2. What your skills are, and 3. How they can solve a problem for an employer—You'll be fine.
Hey! If you're in the process of building a career with a PhD, check out my book about leaving academia– Doctoring: Building a Life After a PhD—now available on Amazon.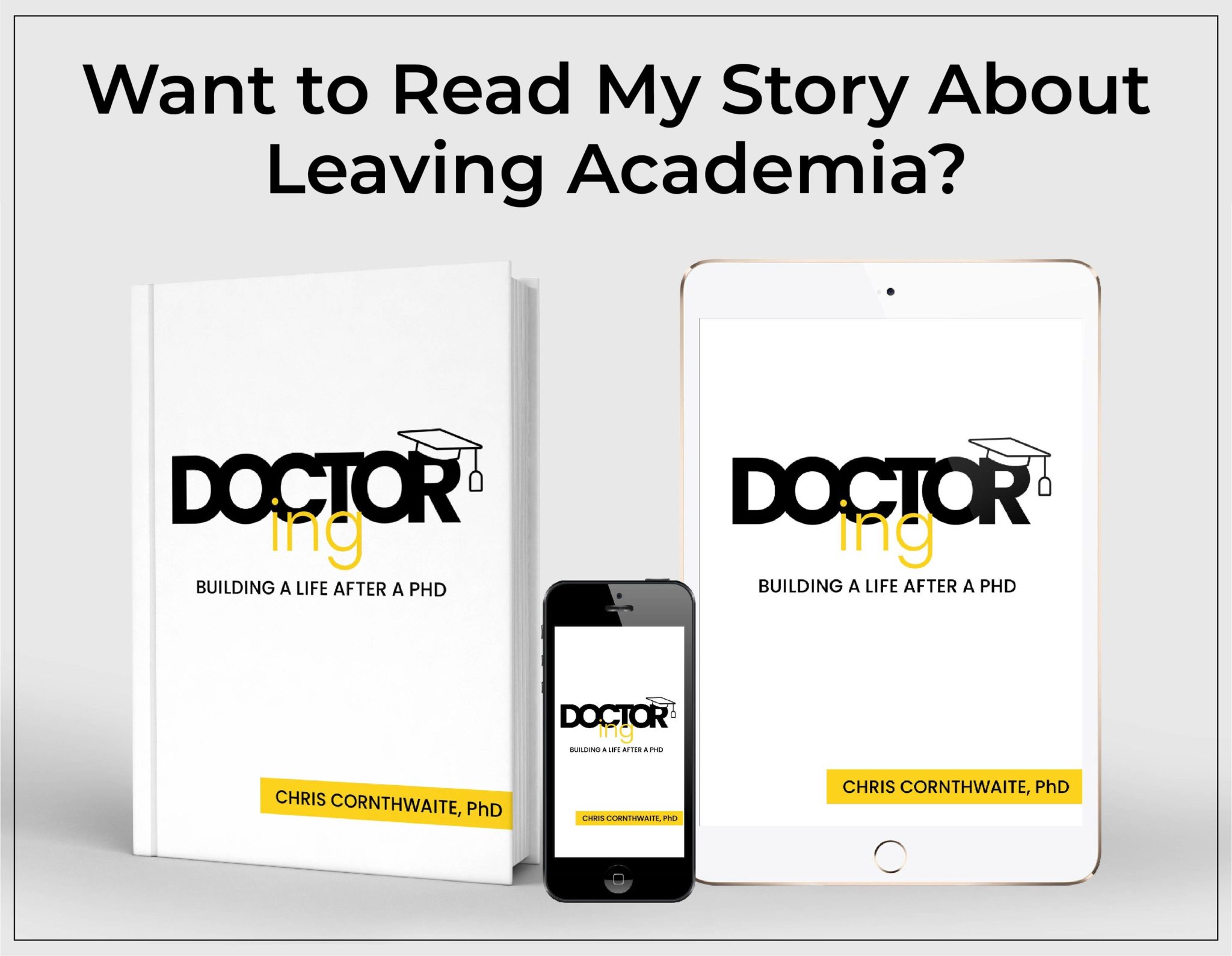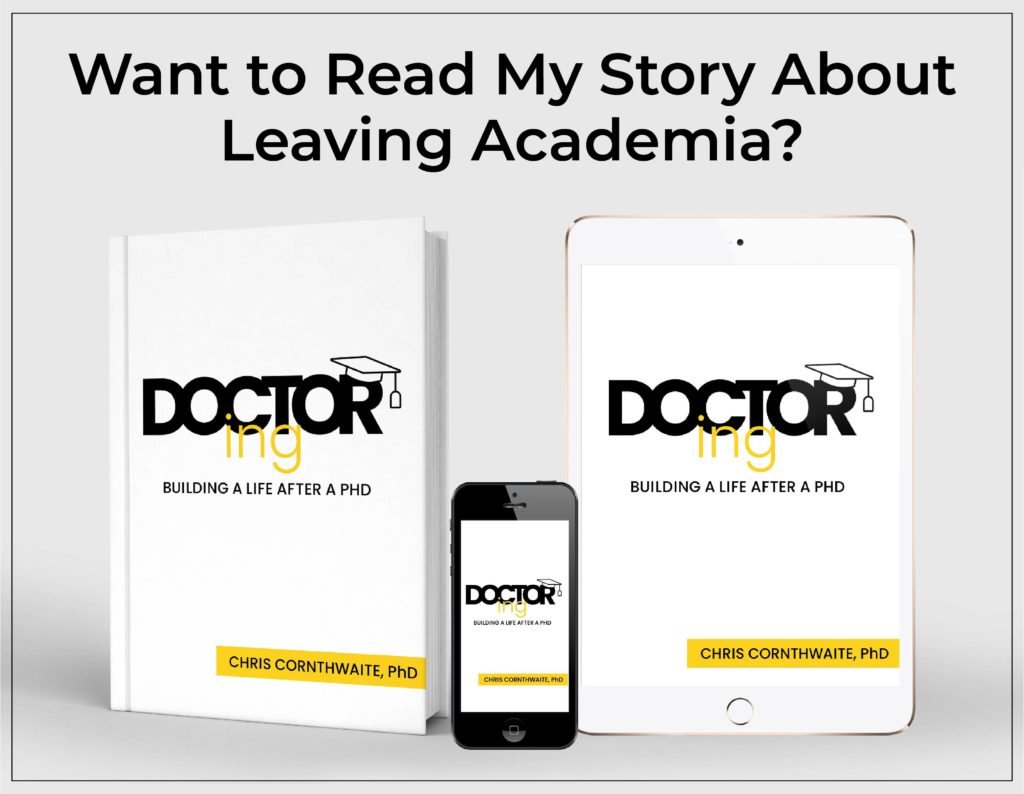 Psst… Did you know Roostervane has a YouTube channel? Here's a video I made with some quick networking tips. Don't forget to subscribe!
Read More About Making Your LinkedIn Shine