Updated March 6, 2023
Did you know there are some great alternatives to academia?
I know that a lot of PhDs are working towards a career in academia. They're drawn by different things. Some love the research. Some love the flexibility. Some love teaching.
So when the time comes to leave and build a career beyond the academy, which happens for most of us, it's easy to feel like you'll never be whole again. (I've written pretty extensively about this in other posts–for example, here).
Giving up on the tenure-track dream isn't easy. But I've met a lot of PhDs who go on to do great things and love the work they do.
But for those still in the academy, the question is: "Oh yeah, like what?"
What is it that you can actually do with that degree? And how do these alternatives to academia line up with the hopes and dreams that carried you there in the first place?
In this post, I'm going to break down some different paths, based on the thing you like about academia.
For me it was travel and research, so figure out what makes you tick and go chase it outside!
1. If you like libraries and archives…
Do you love the smell of old dusty books? Can you disappear into the stacks for hours, dragging home a pile of books that you may or may not read?
I see you.
You are not alone, bibliophile.
Imagine getting paid well to hang out in libraries and archives all the time? How would that even work?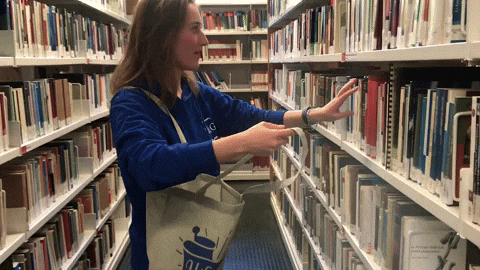 Of course, libraries and archives hire people. In fact, unlike other parts of academia, some university libraries pay incredibly well. The problem is that modern library science isn't just stacking and sorting books.
It's a discipline in and of itself—and it's hella digital and specialized.
Still, if you can get it, go you!
You might try instead . . .
One interesting way to get the feel of a library with a bit more research involved is to shoot for a job at an institution like the Library of Congress, which has a staff of 3,000. Far from just stacking books, the library includes research services for representatives, and a glance at their open job postings reveals a TON of super interesting roles with specialized research needs.
There are different versions of these roles in different libraries around the world. In-house research support might be a great way to hang out around old books.
2. If you like teaching
If the thing that lights you up is teaching, there's no reason you need to be in the academia to shape minds. Of course, the obvious choice here will be teaching at community college or high school: both rewarding and valuable careers in their own right.
But since you've already thought of this, I want to give you a new idea.
Did you know that companies are building huge teaching and training programs, hiring adult educators? Education is everywhere, and increasingly, companies are building their own.
Even Google jumped into the mix lately, offering some career certificates that they're considering equal to *ahem* a university degree.
You might try instead . . .
How about working for an organization that sells teaching?
McKinsey is one of the top global consulting firms, providing advisory services to multinationals and governments around the world. It's not a huge secret they occasionally hire people with advanced degrees-(read about that here).
But McKinsey also has a huge education program where they build cool educational initiatives for organizations to level-up their people.
And they hire people with teaching skills to do it.
3. If you like solving problems
What if you could just get paid to solve problems for a living? Well, in our economy, it's becoming easier to do just that. Consulting is big business and growing, as more and more companies look to bring in outsiders to give fresh perspectives and provide extra capacity.
And good consultants are hard to come by. They have to be smart, understand the dynamics of a problem and industry, and also think differently about a solution.
Do this well, and you just might find yourself a ticket to a highly-fulfilling and lucrative career.
You might try…
I mentioned McKinsey above. Firms like McKinsey, Deloitte, BCG, Bain, and others all hire and train consultants–and some of them apparently like PhDs. There's a good guide to this type of consulting here.
But if you're entrepreneurial, you could make running your own consultancy part of your path. I've done this, and it's really rewarding.
I had to find my own clients, which I did. I wrote a guide to consulting with a PhD here.
4. If you like big ideas
If you were drawn to academia because of the big ideas, because of the ability to come up with world-changing shit that nobody's ever thought of, there are places to do that outside too.
While there are tons we could talk about, I'm going to mention think tanks here.
Think tanks are not perfect. When I worked for a think tank, I discovered the reality of stakeholders trying to sponsor projects to get their ideas in front of the policy makers we influenced.
Ever had to pitch a project about the future of energy that was sponsored by big oil?
Yeah… that was fun.
But for the lobbying, the ideology, the schmoozing donors, (and yes, some think tanks are better than others), think tanks give you the ability to take big ideas and turn them into research. They need really creative people willing to bring big ideas, new ways of seeing things.
So, if you can keep your wits about you, why not you? It's not like academia's that great either. If you're going to play around with big ideas, you might as well change the world doing it.
But, here's the deal. Think tanks are no picnic to get into either, and some are insular and, well, gross. If you want to work for a think tank, you could start by working to manage programs or projects, rather than being one of the sexy "fellows."
If you're only interested in being the face on the masthead, I'd tell you that it's probably better to build a name in another place. Work for tech, in public policy, or for a fortune 500 on some interesting issues, and come to the think tank after.
You might try . . .
Obviously there are way too many think tanks for me to do justice here. But let me just name a few that I think are cool.
The Carnegie Endowment for International Peace does amazing work on the frontiers of international security, engaging with bold new ideas about the future of international relations.
Migration Policy Institute does some great work in immigration policy, and with the U.S.' restructuring and rebuilding of the American immigration landscape, this is one to watch. It's not huge, and they don't hire often, but their work is solid, and well-respected in the immigration policy space globally.
I'm going to give the final mention here to CIGI, properly known as the Center for International Governance Innovation. They do some especially great work in digital issues like data and privacy, and apparently were instrumental in the shaping of the G20.
5. If you like a small-town, simple life
I went to a small liberal arts college for a while, and I loved it! Small class sizes (for a few, I was the only student), quiet green campuses, and old stone buildings.
If you just want to live a quiet life in a sleepy town, but use your brain none the less, I'd like to suggest municipal or state/provincial government. There are enough municipalities and capitals that are in small cities that you can still live the small-town lifestyle, work in nice old buildings, and contribute to important things.
You might try…
Why not consider Des Moines Iowa, with its state capital that resembles a Renaissance palace? You can check available jobs here.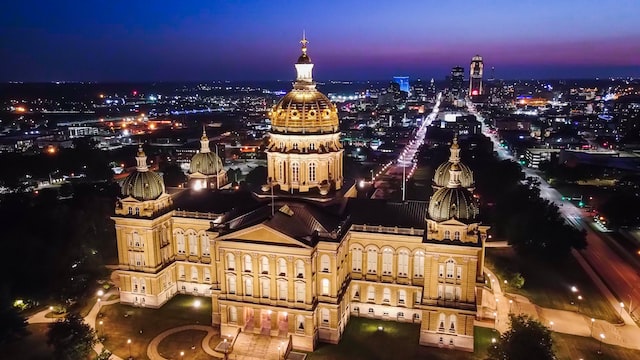 Or maybe you'd prefer Madison, Wisconsin, which is headquartered in a building that from up here in Canada just looks like the Capitol on steroids, made into X-Men headquarters.
Or, if you're from my side of the 49th parallel, you could try beautiful Victoria, BC, or Fredericton, New Brunswick, with its legislature that resembles a haunted house.
Whatever level of government you choose, you're going to find opportunities to use your brain and solve big problems, all while enjoying life in a sleepy town or mid-sized city.
6. If you like travel
I was in academia for the travel. I can admit it.
I loved some of the other stuff too, but I really dreamed about traveling the world, swinging by old archives and museums, hanging out at archaeological digs.
I eventually did, living in Nice, Berlin, and Athens, and going to conferences all over the place.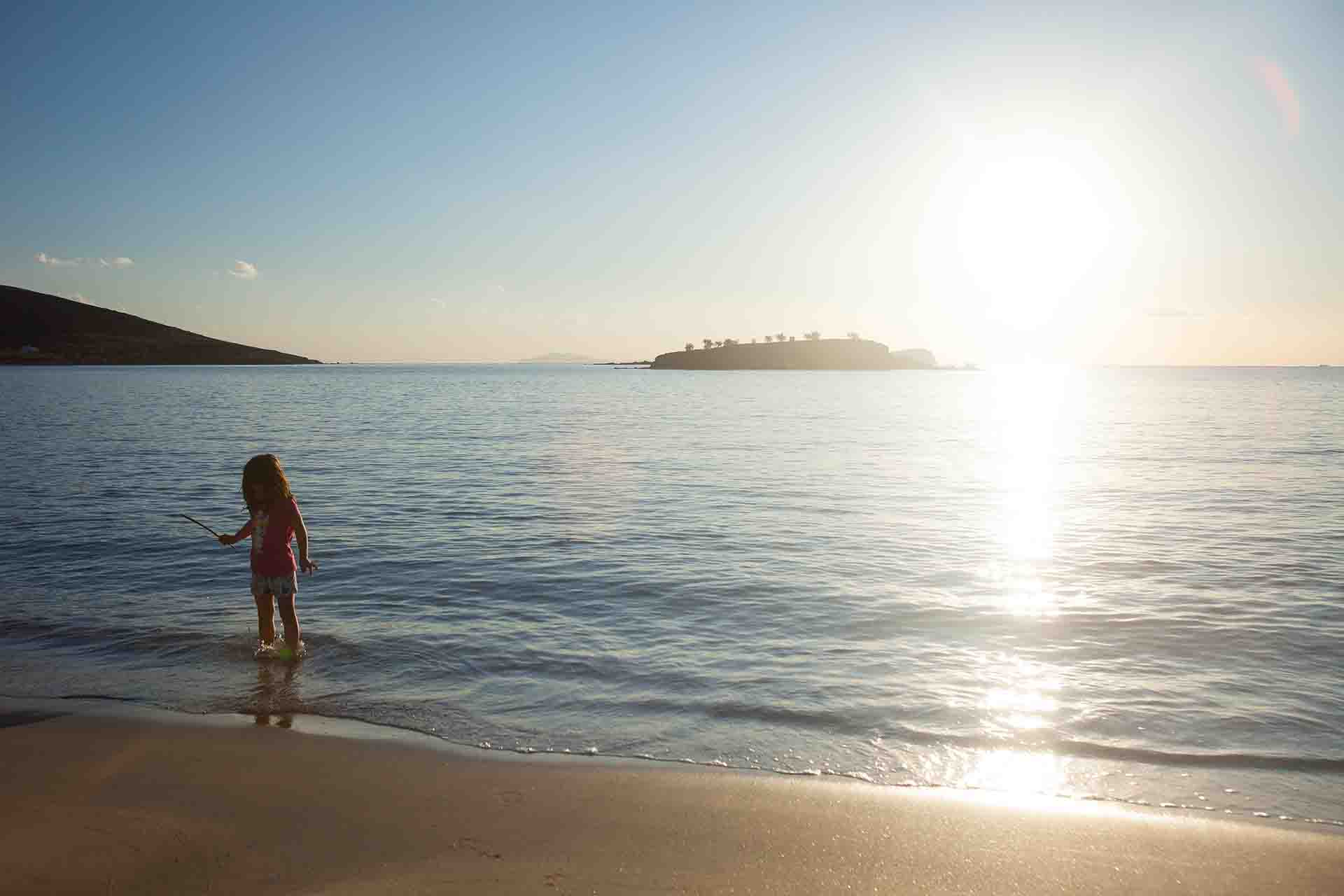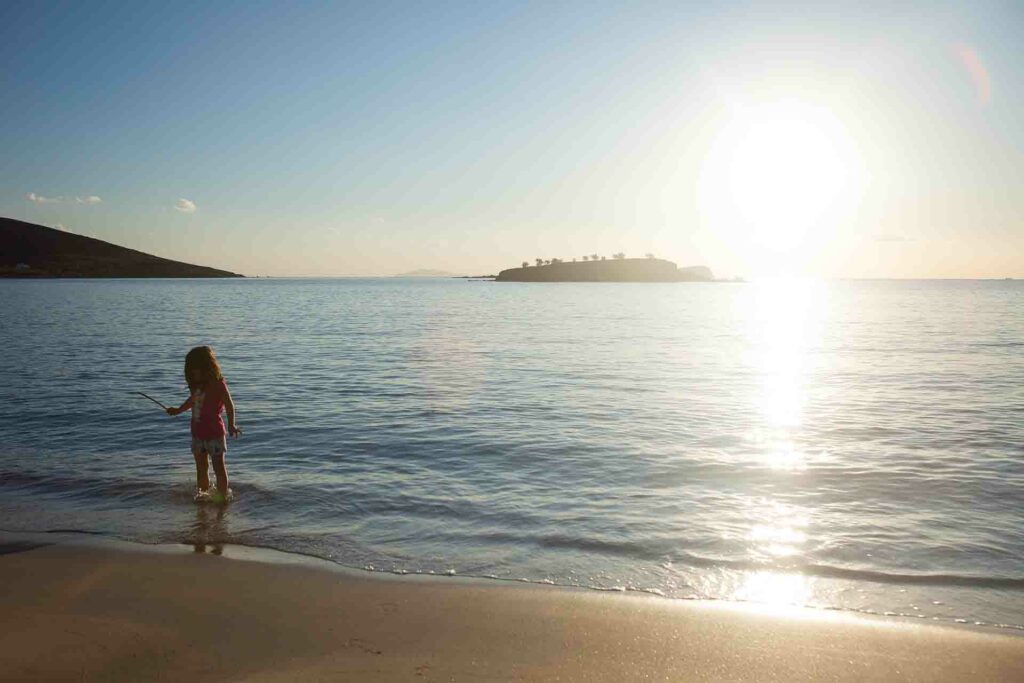 It was a lot of fun. But there's no reason why I had to be, or stay, in academia to travel. There are lots of jobs with travel involved (I even wrote a post about it here.)
So you might travel in any job, but I'd like to point out two areas with a lot of travel involved: International Governmental Organizations and NGOs.
You might try . . .
International Governmental Organizations are usually mission-focused orgs held together by treaties and agreements. The obvious one here is the U.N. and its many, many, many arms and subsidiaries, which each have different mandates.
Some hire more than others, but—depending on your subject specialty—I'd like to give a plug for an organization I've been exposed to a lot: the UNHCR. The United Nations High Commissioner for Refugees works to provide resettlement and protection for almost 80 million displaced people worldwide. They're a great organization to work for, and yes, there is often travel involved (or the ability to be stationed abroad).
If you're interested in working for an NGO, you could try Doctors Without Borders (Medecins Sans Frontiers). Obviously they need a lot of medical professionals, but they also hire people to run programs.
If medicine isn't your thing, and you're looking for something more social justicey, consider Amnesty International. They have chapters all over the world, and do fantastic work advocating for human rights around the globe.
7. If you like impact
There are different ways you can get impact. A lot actually.
And depending on what you want and what "impact" means to you, people will answer this differently.
When I began to think through this question, my first thought was "Government." I've felt the ability to have impact a lot in the government, working in policy that can affect millions of people's lives.
So I want to take this in a different direction.
You might try…
I'm going to suggest tech!
Tech companies have a powerful impact to shape our lives, and most of the people I know who work in tech LOVE their work. Tech companies often pay well, provide great flexibility, and the big ones are household names.
If you want to hear a story about a PhD working for tech, go listen to my interview with Alaina Talboy, PhD–a cognitive neuroscience PhD turned user experience (UX) researcher at Microsoft. You could do Content Marketing or Product Design.
Tech shapes everything we do, and it's where the most opportunities will be in the future.
8. If you like visibility
If you're the type of person who likes to be in the public eye a little bit, this one's for you. Now obviously, this is true of me too.
I wouldn't be doing the work I do if I didn't enjoy that part of it (#sorrynotsorry).
One of the best ways to take your education and become visible is to become a thought leader. You might do this while working for a company, or you might just do it on your own. But you can leverage your ideas, get them into the public, and make some waves.
Honestly, it's a lot of fun!
If you want to read more about this, you can read my article on how to become a thought leader.
9. If you love social justice
If you're driven by a social cause, and you want to fight for an issue that you care about, you might be heading into the non-profit world.
Now I don't think non-profits are the only place to do social justice, but I do think they can fit really well within the sensibilities of someone who's social-justice oriented.
After all, they often do work you won't see anywhere else: alleviating poverty, fighting for LGBTQ+ equality, advocating for better policy, and more. (Don't forget that there are a swath of for-profit companies that are emerging that are socially-conscious enterprises–this is a good alternative too.)
You might try…
There's a great listing of some of the non-profit job listings here.
10. If you love to talk science
If you're the type of person who likes to talk about science, I've got a few suggestions.
The first role I'd talk about is a Medical Science Liason–the sexy and well-paying pharmaceutical role that requires explaining the science of drugs to people. There's an explanation of what the role is here, and Carrie Brubaker, PhD, talked about it when I interviewed her about her career in Pharma.
You might try…
SciComm!
Science Communications is a huge world, ranging from creating industry materials (scientific writing) all the way to science YouTubers.
In fact, I've been watching Mark Rober videos with my kids lately, which is about as good as scicomm gets.
There's a great list of science communication roles over here, so whether you end up in public relations or medical writing, there's a good chance you'll get paid to think, write, and yes talk, about science for a living.
Conclusion
All of these are GREAT alternatives to academia.
Did you find yourself on this list? If there's something I missed, drop me a line on one of my social channels and I'll try to add to this post.
And, as always, I'm excited to see where it takes you.
Now read: What Nobody Told Me About Building a Post-PhD Identity: PhD Means Leader