Updated Feb 25, 2023
I majored in history during my undergrad, and do you know how many times I googled "Jobs for history majors?" It was a lot. And each time I came up with the same tired list:
Librarian
Archivist
Teacher
Museum Curator
Now if you want to do these careers, more power to you!
But a lot of history majors are looking for something different. That's what this list is for.
What would I say to 22-year-old me, with a fresh bachelor's degree in history and no job prospects on the horizon? I'd tell him that there's a ton to do with a history degree! I wish I would have known about these amazing jobs for history majors.
So whether you have a bachelor's, a master's, or a PhD, here are some fantastic career options.
This post includes potential salaries from Glassdoor, Payscale, & ZipRecruiter. Salaries are estimates based on provided national averages in the United States and Canada. They will vary a lot by market and are only a starting point. Make sure to do your own searches.
This post may contain links to affiliate products, which–if you choose to purchase–pay us a commission at no extra cost to you. This helps to support our work. We only promote products we've used and love.
1. Content Strategist
This is me! It's what I'm doing right now. Holy crap that's meta.
When I came to the point where I didn't enjoy deep academic writing anymore, I fell in love with content creation. Content is a big bucket and includes things like recording videos and podcasts.
But writing remains a really important part of content creation! Content creation is bigger than ever too, as more and more businesses move online and need people who can tell their stories.
Yup, we love stories. We've treasured them from the fires of the cave-people to ancient Greek epics to that Instagram video of the cat you posted today…
Humans are storytellers. From my experience, so are a lot of historians. So why not tell stories for a living?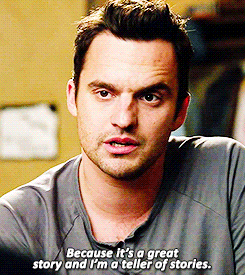 Content Strategists are the next-level Content Creators. They understand content plans organization-wide; they create strategies for blogs, videos, and posts to make sure there is a coherent brand flow. They build SEO into the content and watch the analytics to see how effective it was. There's a great overview here.
For me, I learned to get the posts from this blog to the top of Google. Then I started consulting with companies to help them do the same.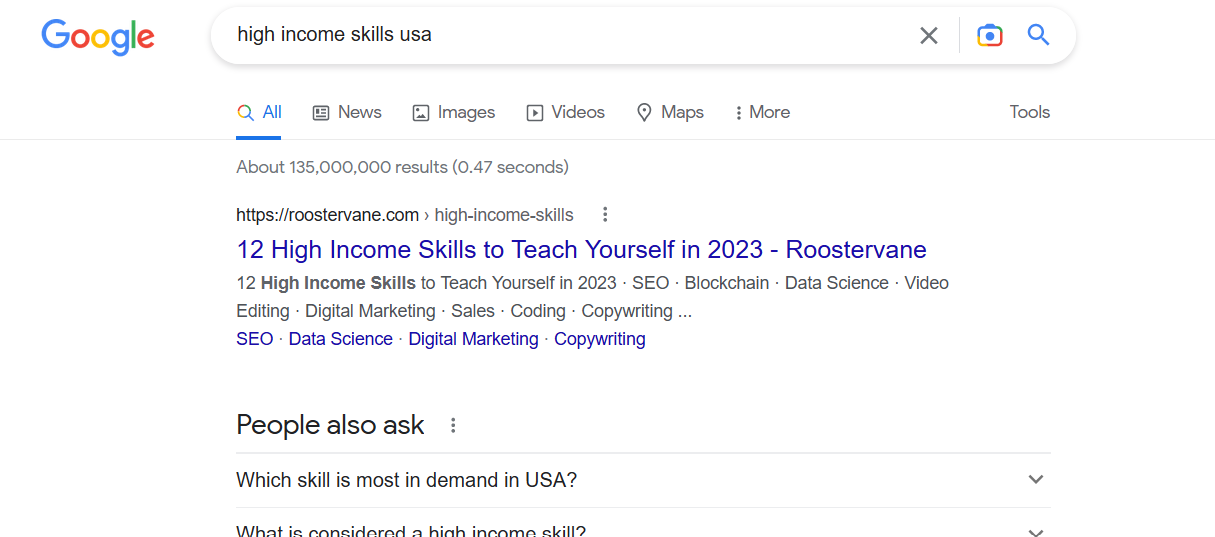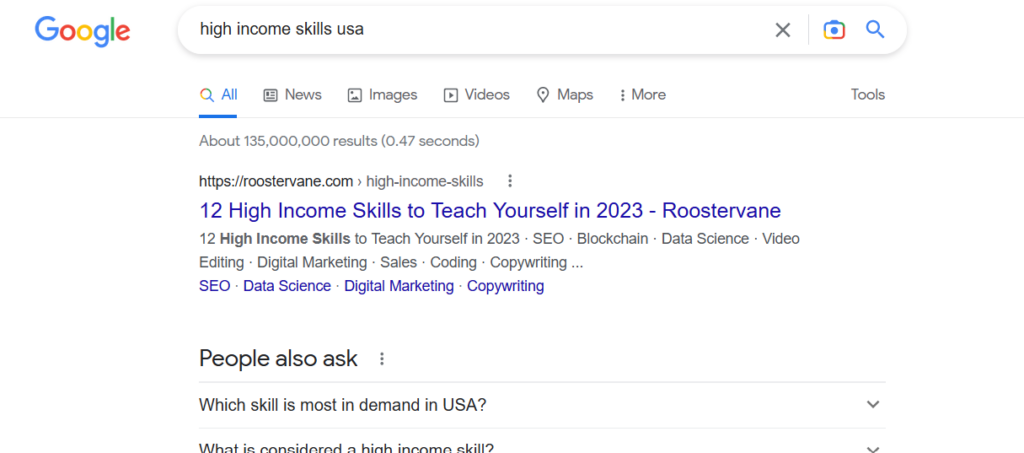 How to become a content strategist
For any of these roles, you'll need to find a place where you can create content. If you can learn to drive traffic and attention to a brand, you've got a killer, in-demand skill.
I learned to get the posts
This might even be on a personal blog to start, but for a career, you'll eventually need to cut your teeth in an organization. Try to find some places to do guest posts, and create a portfolio of your work. Then start doing informational interviews and networking with other content creators and with organizations that need content.
I don't know what ai writing will do to this field in the future, but I suspect that there will always be humans working in content — even if we partner with the robots. 🤖
Sample Job Titles with Average Salaries
| | | |
| --- | --- | --- |
| Title | United States | Canada |
| Content Writer | $44,000 | $49,000 |
| Content Manager | $56,000 | $54,000 |
| Content Strategist | $85,000 | $61,000 |
| Sr. Content Strategist | $110,000 | $96,000 |
Content Creation Courses
2. Copywriter
Being a copywriter is not unlike being a content creator (Content Strategists likely also need to understand how to write copy).
There is one subtle difference. Copywriters use their words to sell things. Everybody thinks they can write, but very few people can write copy well.
Maybe you are one of the few who can.
You know copywriting from ads like this.
But try to think less like Mad Men and more like Silicon Valley. Copywriting has gone digital and shows no sign of slowing down any time soon. You read copy every day across every digital platform you look at, and you probably never notice it.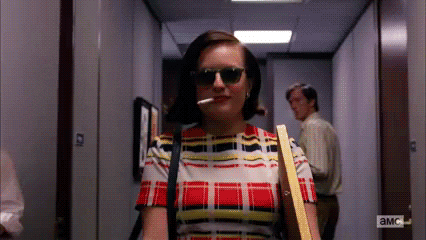 So throw out your boring academic prose and start creating copy that sells. If you can make clients money, you'll make a lot of your own.
How to become a copywriter
If you want to transition into copywriting, read blogs like the Hubspot blog or Copyblogger. It's probably worth it to take a copywriting course, there are some great beginner ones on Skillshare (I love Skillshare so much I'm an affiliate partner–Click here to try it free for a month!)
Then start getting a portfolio together. This post gives a fantastic guide!
Sample Job Titles with Average Salaries
| | | |
| --- | --- | --- |
| Title | United States | Canada |
| Copywriter | $59,000 | $44,000 |
| Sr. Copywriter | $82,000 | $73,000 |
Copywriting Courses
3. Public Relations
Moving beyond the skill of the written word, Public Relations is the ability to tell a company's story.
A career in Public Relations means busting your butt to make your client or employer look good–we all know what "PR" means.
PR means working to craft the public image of an organization or individual, often through activities like generating "earned" media coverage (that's traditional media), or building social media advertising strategies.
Anything that affects how an organization is perceived is fair game.
As the Public Relations Society of America defines it:
"Public relations is a strategic communication process that builds mutually beneficial relationships between organizations and their publics"
How to get hired in public relations
If you're breaking into the PR industry, you might consider an internship. This can be a good way to gain experience.
Networking will be essential here too! Think about it. Networking is an essential part of PR work: meeting journalists, pitching stories, and building relationships with key stakeholders. So why wouldn't it be a vital part of getting in too?
Sample Job Titles with Average Salaries
| | | |
| --- | --- | --- |
| Title | United States | Canada |
| PR Specialist | $49,000 | $44,000 |
| Sr. PR Specialist | $69,000 | $59,000 |
| PR Director | $85,000 | $91,000 |
Public Relations Courses
4. Lobbying/ Government Relations
I think that Lobbying (AKA Government Relations, AKA Government Affairs, AKA Advocacy) is an exciting role that more humanities grads should consider. Lobbying is basically an attempt to persuade government and politicians of something in order to create favorable outcomes for your company.
Gross?
It can be. It has a bad rap, specifically because a lot of the big, bad corporations can afford the best lobbyists. Yup, this means the oil lobby for example.
But if you're thinking all lobbying is done by greasy old dudes trying to convince politicians to ease up environmental regulations, think again.
Everyone needs lobbyists. This means the socially-conscious organizations too. You might be making the case for more funding for maternal care in the developing world or better support for small businesses. Yes, these causes need lobbyists too!
There is research involved in lobbying as well, since you need to be informed on an issue before you can adequately make its case to policymakers.
Don't write off lobbying. You might love it.
How to get hired in government relations
Um… networking. Oops, I said it again.
The thing is, lobbyists network for a living. They build powerful networks with politicians and government leaders.
One of my friends is a lobbyist, and half the time she's texting politicians while we're having a beer. And she gets paid bank to have coffee with powerful people all day. I'm not jealous, you're jealous.
Lobbying revolves around having a well-connected political network. A stint as a political staffer on The Hill can be a great foundation to meet the right people for lobbying–even the most junior position can get you in the right rooms.
You could also get involved in a political club on campus, which can also help you build networks into politics.
And if you can get a junior role at a lobbying firm, even with minor experience, you'll learn the ropes.
Sample Job Titles with Average Salaries
NB There's a ton of salary variation depending on the level of government you work in and whether you're in a capital city.
| | | |
| --- | --- | --- |
| Title | United States | Canada |
| Lobbyist | $73,000 | $73,000 |
| GR/Government Affairs Manager | $90,000 | $80,000 |
| Government Affairs Director | $98,000 | $103,000 |
5. Policy Analyst
When I was formerly employed, all of my work was in public policy. I ran policy projects for a think tank and then was a Policy Analyst for the federal government.
Public policy is basically "stuff the government does." When they put in a new bridge, create a social program, or maintain diplomatic relationships with another country, there are really smart policy analysts behind the scenes for everything that gets done. They have the expertise and do the research to support decision-making.
Public policy roles are the perfect jobs for history majors, and I met a lot there.
How to become a policy analyst
A lot of Policy Analyst roles are with the government, so you can apply for government roles on the federal job banks in the United States or Canada. Student programs can also be a great way to gain exposure and experience, such as the Pathways program in the U.S. or the Federal Student Work Experience Program in Canada.
But there are lots of Policy Analyst jobs that aren't in the federal government. Check out state/provincial governments, or even local governments.
Beyond government, think tanks, major corporations, public affairs firms, and national associations/industry groups all hire Policy Analysts. So look far and wide.
Sample Job Titles with Average Salaries
| | | |
| --- | --- | --- |
| Title | United States | Canada |
| Policy Analyst | $59,000 | $69,000 |
| Sr. Policy Analyst | $79,000 | $93,000 |
| Policy Advisor | $73,000 | $66,000 |
| Sr. Policy Advisor | $98,000 | $93,000 |
6. Archaeologist
This is a really cool job, especially for people who dreamed about being Indiana Jones when they grew up. And let's be honest, a lot of us history majors did.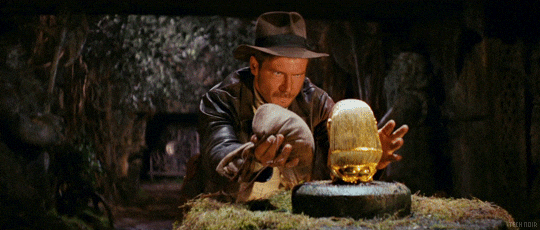 Construction sites often require an assessment historical value of the site before building, carefully preserving anything historic.
Yup, construction companies hire archaeologists.
Historical sites need archaeologists too, to excavate new areas of the site or to preserve existing artifacts. So, these can be government jobs, and archaeologists are employed by the national parks system, natural resources departments, and even the army or navy.
If you love digging up the past, this could be the role for you.
How to become an archaeologist
Check out the federal job banks mentioned above.
If you're still studying, consider throwing an archaeology course into your schedule. Building competencies in surveying, conservation techniques, and GIS can all help, and you can do courses in these.
You can also volunteer on an archaeological dig somewhere in the world to get the basics. I did one in Israel. It was an amazing experience!
Sample Job Title with Average Salaries
There's a HUGE range in Archaeologist salaries. This is because people at the bottom end are basically glorified landscapers while people at the top end of the spectrum are highly-specialized experts.
So it's really hard to give examples when some archaeologists make $20/hour and some make $100k/year. Here are the best averages I could find.
| | | |
| --- | --- | --- |
| Title | United States | Canada |
| Archaeologist | $59,000 | $69,000 |
7. Genealogist
Did you know that the website ancestry.com is worth around $3 billion?
Not bad for a database of historical records.
Data is the new currency, my friend, including ancestral data. You just need to figure out how to market it.
But in a world where people are swabbing their mouths and sending it off to labs to find out truths about their history, somebody who knows about history could be in demand if they play their cards right.
How to get hired as a genealogist
In addition to your history degree, you could add a Certified Genealogist (CG) or Accredited Genealogist credential. You might also build experience doing archival research or database work, you could add this to your degree if you're still studying.
But, once again, contact some people currently working in genealogical research. It's a smaller, more specialized area. Be clear on what your job prospects are and the likelihood of getting hired.
Sample Job Titles with Average Salaries
Like Archaeologists, there's a huge range in what Genealogists make. Entry-level researchers might make $20/hour. Plus, because there are fewer genealogists, it's harder to find the salary data. So here's the skinny from the Economic Research Institute.
| | | |
| --- | --- | --- |
| Title | United States | Canada |
| Genealogist | $71,000 | $76,000 |
8. Equities Analyst/Researcher
Have you watched The Big Short or Wolf of Wall Street and thought that maybe you could beat the market too?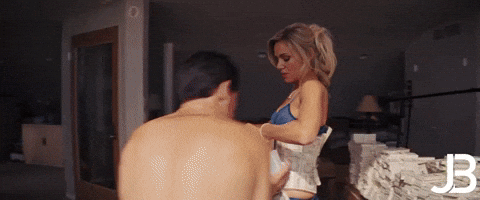 Maybe you'd make a good equities researcher! Although the world of investments is being changed by AI and robo-advisors, there are still lots of people being hired.
If you're in the middle of studying the French Revolution, you might be wondering how the heck what you do fits with equities research.
Well, instead of studying the history of ancient Rome, you could study the history of companies and of the markets. If your employer wants to make a billion-dollar investment into a new country, you'll research the history and political situation there to figure out the investment climate.
Read this story of an equity researcher with a history degree.
How to become an equities researcher
There's one major thing historians wanting to become Equities Researchers need to learn: finance.
Learn about money, markets, and how to do financial modeling. It's a big lift if you're starting from scratch, but when I started studying finance I found it so fascinating I couldn't stop.
You could start with this free course on financial markets or, if you're still studying, add some finance courses to your degree.
You could also gain a Chartered Financial Analyst certification, which is a post-graduate qualification that will teach you investment analysis. You should also network with people in finance and perhaps consider an internship.
Sample Job Titles with Average Salaries
| | | |
| --- | --- | --- |
| Title | United States | Canada |
| Equities Analyst | $78,000 | $85,000 |
| Equities Research Associate | $72,000 | $94,000 |
9. Political/Campaign Strategist
This is a fascinating and little-known role that many history grads would love. One afternoon, I sat in a senior political strategist's office with my mouth hanging open as I learned what they do. They engineer election campaigns.
Part politics, part demographics, part advertising, they custom-build campaigns with messaging that's tailored to each group of voters.
They do advanced research to find out how issues sit with individual demographics and target them with specific ads. (Note that there is a lot of crossover between politics and corporate advertising campaigns here.)
It's a little Orwellian, but it is absolutely fascinating and might be the perfect role for historians who love strategy and politics.
How to become a campaign strategist
The easy answer is, to start volunteering for election campaigns and work your way up.
But the highest level of strategy is not done by individual politicians, but by highly-paid firms who consult and run campaigns. Network your way into one of these, and learn as you go. Learning data and marketing skills would go a long way too.
Sample Job Titles with Average Salaries
| | | |
| --- | --- | --- |
| Title | United States | Canada |
| Campaign Strategist | $64,000 | $54,000 |
| Political Consultant | $74,000 | $70,000(EST) |
10. Human Resources (HR)
When I think of HR, I always thought about Toby from The Office. But then one day I dropped into an HR firm. It was the funnest, happiest office I've ever seen, full of outgoing people with soft skills who loved their jobs.
Human Resources can actually be pretty cool, especially if you like… You know… Humans. There is a whole side of HR that needs soft skills, and humanities students have often developed these.
Plus, HR will often have teaching and training involved, which can be perfect jobs for history majors. However, HR is also fundamentally about human processes for business, so make sure you also care about making a company function better.
How to get into human resources
There's some great advice here on breaking into HR, and it points out that a lot of people fall into HR by accident. They start in other roles with a tiny HR component and slowly realize that they love it!
You could take a course with the Society for Human Resource Management (SHRM), or consider an internship in HR while you study.
As always, reach out to HR professionals for informational interviews, and ask them about their work.
Sample Job Titles with Average Salaries
| | | |
| --- | --- | --- |
| Title | United States | Canada |
| HR Generalist | $56,000 | $54,000 |
| HR Manager | $72,000 | $70,000 |
| HR Director | $82,000 | $100,000 |
11. Communications Specialist
Communications is a big bucket, and in part it might include content and copywriting (see above). Depending on the organization, "Comms" will also manage add campaigns, work as quality control for outward-facing products, or proofread written content. Comms will do some public relations too, pitching op eds or news appearances. They also proofread or even write speeches for senior people at the organization.
It's a title that can encompass a lot, but Comms roles are fast-paced and have lots of variety. If you're looking for excitement, Comms can be a great place to be!
How to become a communications specialist
Develop your capabilities in writing, pitching stories, and doing digital content creation. The neat thing about Comms is that virtually every organization needs SOME of what they do, but many are not big enough to have Comms specialists. A role in marketing, writing for a newspaper, or editing reports would all prepare you for a Comms job. Build your skill set as you go.
Sample Job Titles with Average Salaries
Salary information is really hard to generalize for Comms, because it's such a huge range! A Comms Director for a small non-profit is a very different salary than a Comms Director for a huge corporation.
| | | |
| --- | --- | --- |
| Title | United States | Canada |
| Comms Assistant | $41,000 | $40,000 |
| Comms Specialist | $52,000 | $55,000 |
| Comms Manager | $70,000 | $81,000 |
| Corporate Comms Manager | $87,000 | $97,000 |
| Comms Director | $149,000 | $101,000 |
12. Business Development Specialist
What the heck does a history degree have to do with business development? Well, if you love people, building relationships, and using your critical-thinking skills to figure out how to make a business better, you might be a great Business Development Specialist!
While it's notoriously hard to define business development, this is a good start:
"Business development is the creation of long-term value for an organization from customers, markets, and relationships."

Scott Pollack
Part sales, part building relationships, part strategy, part organizational improvement, business development is a great role for people who can think analytically and strategically, and who also happen to like other people.
I met a lot of history majors who fit this description.
How to become a business development strategist
I mean, you can and should take some business courses if you're still studying. Otherwise, business development is one of those things you'll probably learn best by doing. Try to find roles that expose you to sales and building relationships with customers, or to thinking strategically about organizations.
Sample Job Titles with Average Salaries
| | | |
| --- | --- | --- |
| Title | United States | Canada |
| Business Development Associate | $48,000 | $45,000 |
| Business Development Manager | $65,000 | $66,000 |
| Business Development Director | $121,000 | $122,000 |
Conclusion
These are some great jobs for history majors. But don't let this list limit you! There are untold things you can do with your creativity and problem-solving skills. The sky is the limit. Here are a few more ideas:
Start a history YouTube channel/Instagram account
Become a video game researcher
Join a startup
Learn a software language and become a developer
Write an engaging history blog
The world is changing fast, and the future belongs to the creative…. Oh, and soft skills are the least likely things to be automated. Believe it or not, your little history degree can take you just about anywhere. So aim big!
Now Read: 10 High-Paying Tech Jobs for Liberal Arts Grads