Updated March 4, 2023
Are you wondering about jobs for humanities PhDs? Did you spend years of your PhD in humanities parsing Shakespeare, studying Elizabethan military records, or studying ancient Greek philosophy?
I did.
I earned my degree by figuring out how ancient immigrants used religion to construct the boundaries of identity.
I loved the work, but when the tenure-track job didn't show up, I needed an escape plan. And I realized what a lot of us do: leaving academia isn't easy. It's not always easy to draw a line between academia and the world outside.
This guide is for my fellow humanities grads with advanced degrees who are totally stuck. Our transition isn't easy, but humanities degrees actually DO give you something to offer the marketplace.
5 truths about leaving academia with a humanities PhD
Truth 1: It's possible, but really hard
I want to honor this first. Those of us who pursued a PhD in the humanities were often drawn there by the life of the mind. We dreamed of musty leather-bound books. Many of us planned on staying in academia for life.
I wanted to be a prof so badly. It was an amazing dream, and I threw myself into it. I pictured teaching eager students in old classrooms, traveling around the world for research, and meeting like-minded colleagues at conferences.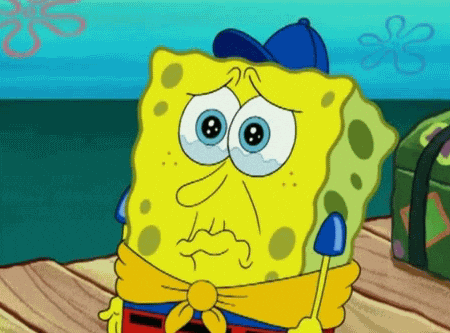 When the dream died, it was really hard. I went through months of what I call "the darkness," where I sat on the couch staring out the window. I wanted to cry, like all the time.
It was the thing nobody told me about leaving academia.
It was a dark place. I'd hoped to become a prof. When I didn't, I felt like I lost myself. And it took me time to find myself again.
I hope you don't go through this. But if you do, I want you to be ready.
Truth 2: Humanities PhDs are remarkable generalists
People with humanities PhDs, in my experience, lack those specific and sexy market skills that other degrees bring. You probably never learned R or SPSS (good on you if you did!). You might not know coding or stats.
And you're tempted to believe the myth that hard skills are the only thing that gets people jobs. You might even feel like your skills aren't needed.
To make matters worse, the skills that you do have are skills that everyone thinks they have. Everyone thinks they can think critically, it's totally subjective.
Everyone thinks they can write. The truth is, they probably can't write or research as well as you… but how would they even know?
But what you MUST understand is that modern organizations require specific skills at the bottom and generalist skills as you move up.
Managers and directors don't usually code or analyze data. They have people on their team that do that. Instead, they need to communicate well, think critically, and they need emotional intelligence, transferable skills your humanities PhD gave you.
There are marketable skills you probably already have.
Is it any wonder that I met so many humanities PhDs in leadership positions? Or that humanities PhDs often start slow but finish strong? The higher you go, the brighter you'll shine.
Truth 3: Humanities PhD + Leadership Skills = Unstoppable
I'd like to challenge you, if you're a humanities PhD looking for a non-academic job. I want you to start to envision yourself as a leader.
You have tremendous abilities and skills, and the letters after your name will serve you well.
I want to challenge you to create a huge vision for your life. If you're idealistic, as a lot of humanities PhDs are, pick a cause that you care deeply about.
Let's say, for example, you care about diversity and inclusion. Go pick an organization that does great work in diversity and inclusion. Imagine yourself working there. Imagine yourself leading it.
That's the sort of work humanities PhDs DO, but those in academia often have no idea.
So, if you're the type (and not everyone is—that's okay), imagine yourself as a powerful leader outside of academia. Imagine yourself as someone who makes change and transforms organizations and the world.
Truth 4: Humanities leaving academia have a learning curve
There's a steep learning curve for humanities PhDs leaving academia. One Canadian study suggested that humanities faculties talk the least about non-academic work.[1] Some even stigmatize it.
Work outside of the academy exists behind a dark curtain of mystery that's scary AF.
This is not okay, and it leaves humanities grads with a much larger learning curve when they leave academia. The best way to shorten your learning curve is to start doing what are called "informational interviews." Another way to describe them is "networking." I tell you how to do that here.
Truth 5: Humanities PhDs have trouble choosing a direction
There are almost no specific jobs for PhDs in humanities. As a result, you can go almost anywhere you choose. The beauty in this is the world of possibilities.
The challenge is figuring out what you want.
This is why humanities PhDs really do have the right to be a little picky about choosing their general direction. If you've done informational interviews, and one area stands out to you—say public policy—I would lean into that and tell people you're looking for policy work. But don't even just say you're interested in "policy." Be specific.
Immigration Policy.
Environmental Policy.
If you start moving towards something, you can always adapt.
10 great jobs for humanities PhDs
What follows are a few examples of jobs that can be a good fit for humanities PhDs. This is a far from a comprehensive list, but hopefully will get you started. See also the posts I've written with jobs for English and History majors.  
If you need some advice on how to write a resume, there's a great overview from the MLA here.
So let's go.
1. Policy Analyst
Policy analysts basically work with the government to help the government deliver its programs. Whether it's building roads or delivering foreign policy, humanities grads have the perfect skillset: critical thinking, research and analysis, writing, and communicating.
There are also a LOT of policy analyst jobs (a quick search on Google jobs reveals hundreds posted in the last week).
They could be directly for the government, or it could be for corporations or non-profits to direct their policy work (usually in relation to government).
Policy analyst jobs for humanities PhDs bring your soft skills into focus and give you real-world and let you make a real difference.
You can read more about becoming a policy analyst here.
Plus, watch me talk about policy work in this video.
2. Content Creator
The internet, in case you hadn't noticed, is full of content. It's everywhere. And people need to write that content—people who write and communicate well and can take big ideas and share them with the world.
I started in government. But I realized the skills I built writing this blog, building the content associated with it, were actually way more valuable. I now consult on marketing with tech companies.
That's where you come in with your humanities PhD.
Read more about becoming a content creator/strategist here.
3. Government Affairs/Lobbyist
Humanities PhDs make good lobbyists. And lobbying doesn't necessarily mean trying to get the government to increase fracking.
Honestly, there are so many great things lobbyists do. In fact, one of my friends is a lobbyist who tries to get increased funding for international development.
Read more about working in government relations here.
4. Program Manager
"Program manager" is a really generic job title. But bear with me.
The title of program manager is often used in the non-profit or NGO world. It's usually a middle management role that might be perfect for humanities PhDs. You'll generally need to show experience managing something—conferences, big projects, etc. can all be brought in. If you've worked outside of academia, even better.
If you decide, for example, to work in a non-profit in a program management role, you would usually oversee the work of a certain area of that organizations, which could include fundraising, research, overseeing staff, and—of course—delivering programs.
5. Project Officer
Project officer is usually a title from the government or NGO world. It's especially popular with UN agencies. Just like the name implies, NGOs run regional and thematic projects. For example, the UN might run a maternal health education program in X country. Project officers would work on that specific program, usually for a set period of time.
You can also look for similar job titles: program assistant, program manager, and program director.
These are good jobs for humanities PhDs because they usually involve a lot of creative problem solving and are highly mission-focused. As a plus, they can involve travel and living in different places (if you're into that).
Check for roles at UN agencies. For example, you can see UNESCO job openings here. Do also check NGOs here too—for example, Amnesty International.
6. Communications Officer
Communications, AKA comms, is something that every major company and organization needs. If you're looking for a humanities PhD job with creativity involved, comms might be the place for you. You'll create messaging for an organization, perhaps writing blog posts, social media marketing, email outreach, or internal communications materials.
It's the perfect place for creative people with writing and editing skills, and a bit of social media savvy won't hurt either.
Read more about being a communications officer here.
7. Equities Researcher
If you like money, both being around it and earning it, you might enjoy being an equities researcher. Equities researchers, believe it or not, do all sorts of research to figure out whether investments are worth making.
This might mean a geopolitical survey of a country that your company wants to invest in, or it might mean hitting the ground and touring factories to see if they're growing.
Did you see the scene in The Big Short where they knock on doors in expensive neighborhoods to see if there's a real-estate bubble? That's equities research—and it's actually pretty cool.
Read more about being an equities researcher here.
8. Business Development & Sales
Okay, so I think humanities grads are perfect for business development and sales. Let me defend my thesis. Many of us are good communicators, can think on our feet, and know the art of persuasion. This is the basis of business development, which is the role of generating business for an organization.
This role is especially great since it's everywhere! If you're living in a small city, you may not be able to work locally as a policy analyst or a program manager. But virtually every organization needs business development and sales, from your local car dealership to the academic publishing house. Business development and sales positions pay well and usually have few requirements to get in.
Don't worry if you're not the world's best salesperson yet, you can grow and learn as you go.
Read more about working in business development here.
9. Human Resources (HR)
Like business development, a lot of organizations have HR—big and small. And if you have people skills, especially soft skills, you might like human resources. Human resources is helping the company maximize it's human capital potential, helping employees grow into the best they can be. It's also occasionally about hiring and firing people.
But forget Toby from the Office. Human resources is a really great field, with a high job satisfaction and a lot of self-determination in carving out your role.
Read more about getting into human resources here.
10. Public Relations
PR is a really cool field, with lots of room for using your creativity, your relationship-building skills, and persuasive capabilities. That's why I think it's one of the better jobs for humanities PhDs.
PR is, well, making an organization look good. You can use social media and storytelling to do that. But you can also win earned media (ie. traditional media) coverage, pitch stories and op-eds, and grow relationships with journalists.
Read more about getting hired in public relations here
Bonus- Consulting Jobs for Humanities PhDs
Humanities PhDs are also great candidates for consulting jobs. There are huge consulting firms around the globe that hire PhDs and train them to work with companies on strategic direction, management, business processes, and so on. Doing consulting with your humanities PhD might mean working for one of these companies.
You can find them here:
Note: Consulting with a big firm is not to be confused with starting your own consulting business, which means selling your services to a client. We have a guide for how to do that here.
Conclusion
Your PhD in the humanities, believe it or not, opens up a lot of opportunities in this world. The hardest work for you to do will be to decide which path you want to take.
But, and I speak from experience here, you will find your way, and you can find a job that pays well and is really rewarding—even with that humanities PhD. So if you're looking for jobs for humanities PhDs, keep an open mind. Because you can go just about anywhere.
Good luck!
---
[1] Lynn McAlpine and Nichole Austin, "Humanities PhD Graduates: Desperately Seeking Careers?," Canadian Journal of Higher Education 48, no. 2 (August 31, 2018): 1–19.
Read More: