Updated Jan 20, 2023
Are you an English major who feels totally lost at building a career with your degree?
Are friends and relatives asking, "So what are you going to do with that?"
And, if you're like I was, you might not know. You tell everyone that you want to be a teacher, but you actually have no idea.
I see you. I spent my days reading Jane Austen and Chaucer. I still get excited by the musty smell of a used bookstore. English majors are my peeps.
I didn't know what to do with it. I went to grad school and did a PhD. Which wasn't a great choice. Long story.
So let me expand your horizons a bit. There's no reason to be a college graduate and be stuck. There is, of course, a lot of need for the skills you learned in your English degree, especially since English is the lingua franca of the globe.
But if you don't know where to start, let's look at some amazing things you can do with that English degree.
Note that there's some crossover between this and the Jobs for History Majors post, and you should read both! Finally, since a lot of Roostervane readers have advanced degrees, you should know that each of these offer great jobs for English PhDs and Master's grads! Your advanced degree might even give you a boost down these paths.
Here Are Some Jobs for English Majors
This post contains links to affiliate products, which–if you choose to purchase–pay us a commission at no extra cost to you. I'm especially going to recommend some Skillshare, which is where I learned the skills I used to launch Roostervane.
1. Content Strategist
It's 2023, and writing isn't going anywhere. And yeah, as I write this, people are freaking out about ChatGPT. There will certainly be some changes in content in the years to come. But I'm betting humans will still be doing the best writing for a while. (Let's see how this one ages.)
And the majority of companies are still creating some sort of content. And that makes content creation one of my favorite English degree jobs.
Content is still an essential part of sharing a message with the world. Major brands from Nike to Apple to Amazon have content. Your local insurance company has it, and maybe your dentist does too.
Some content is produced in-house by a company. But there are also a ton of specific agencies dedicated to content, copywriting, and all things digital communications. Hell, I literally know freelance writers pushing $500k a year right now – my own freelance work brought in over $150k last year (seriously).
I went into English because I loved to read, but also because I loved to write. Actually, I still do. There's a reason I run this blog. I write for a living and life is pretty sweet because of it.
If you're creative, if you love to pour words onto a page and watch people read them, content creation could be for you. It's fundamentally about learning to deliver messages and move people, and that's pretty cool.
Content Strategists are leveled-up Content Creators. They understand broader content plans, strategize across an entire organization, and create a brand voice and flow that fits with what the organization is trying to achieve. There's a great overview here.
How to work as a content creator
You need to create content—big surprise.
See if you can find places to pitch articles or blog posts so you can start developing a portfolio. At first, you'll probably need to write for anyone who will have you, but as you build your reputation you'll get better and better gigs.
Of course, you can apply for a full-time job as a content writer. And the better your portfolio gets, the more opportunities you'll have.
You SHOULD consider adding some additional skills. I love writing, but the reason I've been effective as a content creator is primarily because I learned the technical side of content creation — you can learn digital marketing, SEO, and perhaps even learning a Content Management System like WordPress—most companies use something like this to run the content on their website. If you want to develop a portfolio, you could start a blog too, which is a great way to learn content. I have a guide to that here.
You know what launched this blog forward? I learned SEO–my favorite content creation tool of all time. The first (and best!) course I ever took was from the SEO master Rand Fishkin. I owe a lot of Roostervane's success to this course.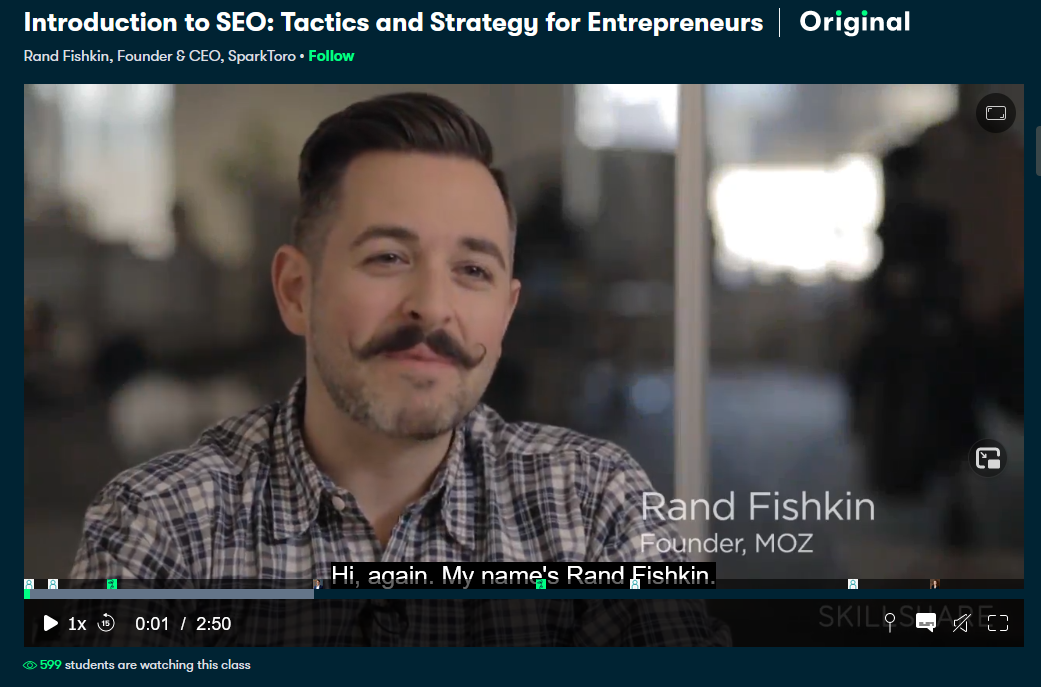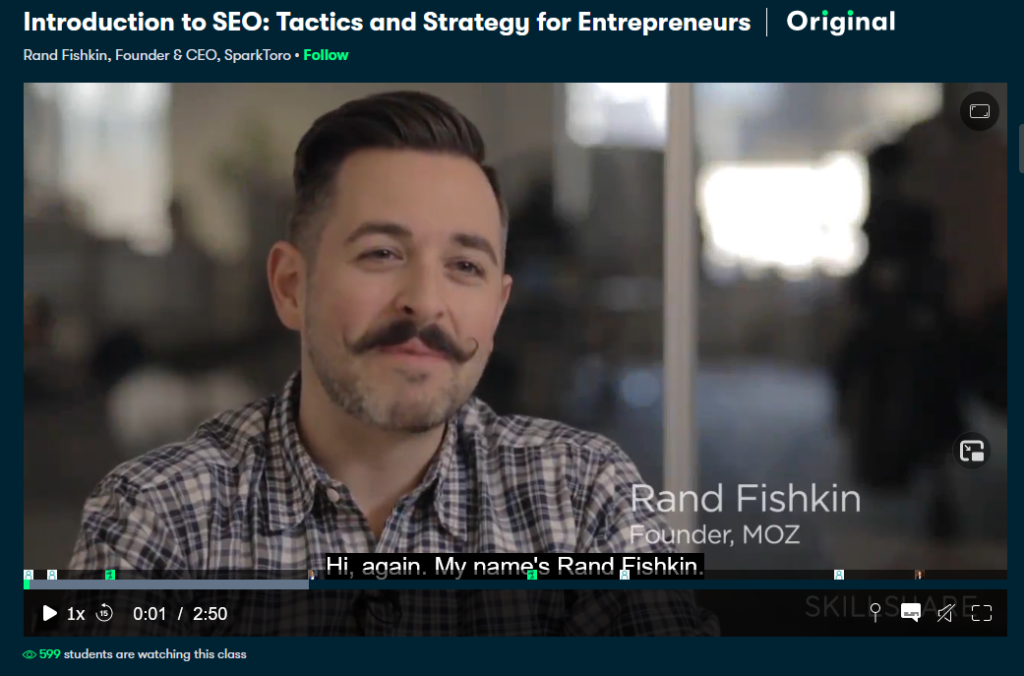 Where can I learn content creation skills?
Honestly, I think you learn content by doing it. But there are a few solid courses I'd recommend if you want to learn the basics of SEO and social media content.
How much does a content creator make?
According to Ziprecruiter, a Content Creator makes an average of $47,416/yearly, while a Content Strategist makes $85,859. A good content writer fetches $30-60/hr on Upwork.
2. Marketing Manager
Okay, so there's some crossover here. Marketing might have shades of content writing thrown in, as well as copywriting—which I'll talk about next. The thing is, my content work is marketing. It took me a long time to be comfortable with that. No way Chris, I'd tell myself. You're an artist. Tortured. Starving. Writing truth on the internet, laboring over a hot keyboard.
I think it had a lot to do with the attitude toward business I was taught at school.
Marketing is more than content and strategy (although content marketing is a thing). Marketing is what's required to bring a product or service to customers.
"Marketing is the activity, set of institutions, and processes for creating, communicating, delivering, and exchanging offerings that have value for customers, clients, partners, and society at large. "

American Marketing Association
Working in marketing could include a lot of different activities like pitching in on product development, doing market and pricing research, or analyzing sales data.
Some big companies have in-house marketing departments, which do all this work on the premises.
Some of them hire marketing companies to do the work, which means you can go work for a company that does just marketing.
Either way, it's a great place to use your writing and communication skills to help reach customers with products and services!
How to get a job in marketing
There's a fantastic guide here to getting hired in marketing, written by Austin Belcak, who I follow on LinkedIn. The reality is that marketing has never been more accessible, especially digital marketing. You can literally teach yourself, take courses, and then—as the author of this guide says—create something to demonstrate your chops.
Approach local businesses offering to run a Facebook Ads campaign. Help set up a Google keywords bid or a blog to drive content marketing.
Marketing and sales are closely related, so any experience you can get in sales will help too—even if it's selling your own projects.
Where can learn marketing skills?
So once again, I'm giving the shoutout to actually doing the job. There's a lot of value in learning marketing theory, but at the end of the day, companies want marketers to get more eyes on their products. If you can do this, they won't care where you learned it.
But here are a few marketing courses to check out:
How much does a Marketing Manager make?
According to ZipRecruiter, a Marketing Manager makes an average of $66,085 yearly, while a Marketing Director makes $74, 245. The site levels.fyi, which primarily aggregates tech company salaries, shows an even higher payoff for people who can get in at a tech company.


3. Copywriter
Imagine if your words could make money. Imagine if you could hone your writing to literally translate into sales. Close your eyes and picture it.
This is what copywriting is. Copywriting is the persuasive art of using words to sell stuff, a subtle distinction from content creation where the intent is not always to sell. Copywriting isn't easy—it's a skill that must be built and grown.
As you go, you can command bigger and bigger bucks. So get out Mad Men for inspiration and start growing your career as a copywriter.
BTW most copywriting is done online these days. While there's still a demand for print copy, it's disappearing. (Honestly, I get 15 flyers dropped in front of my house in a week and they all go straight to recycling. Don't even get me started. Somebody still thinks it's a great idea to paper our town.)
Sales copy on a webpage, copy on a Facebook ad, that high-pressure sales email from the company that you *cough* gave your email address to, it's all copywriting (and some are better than others)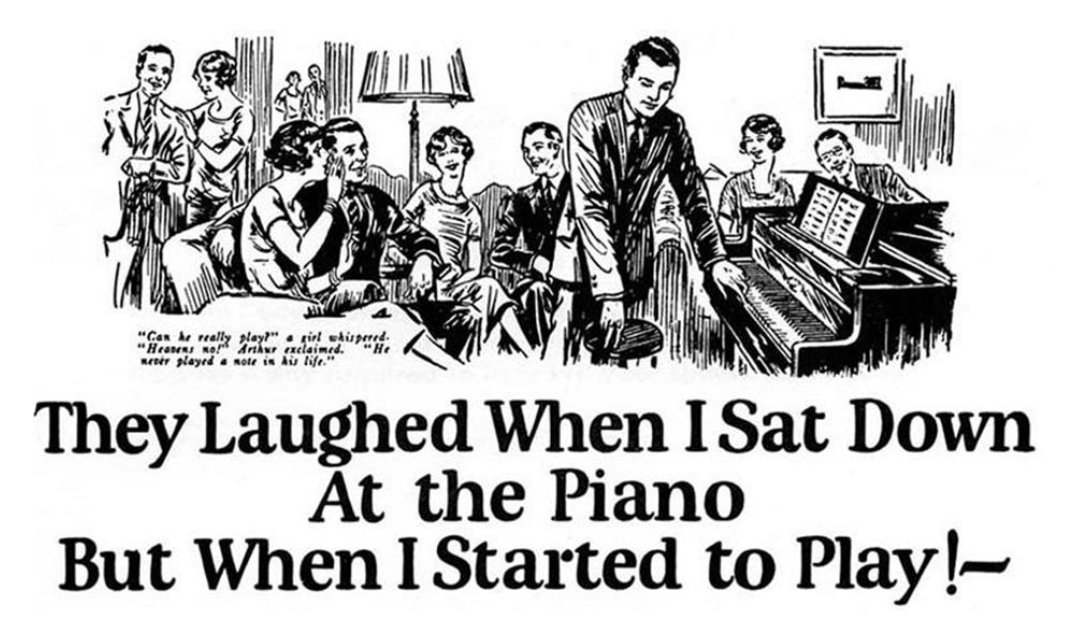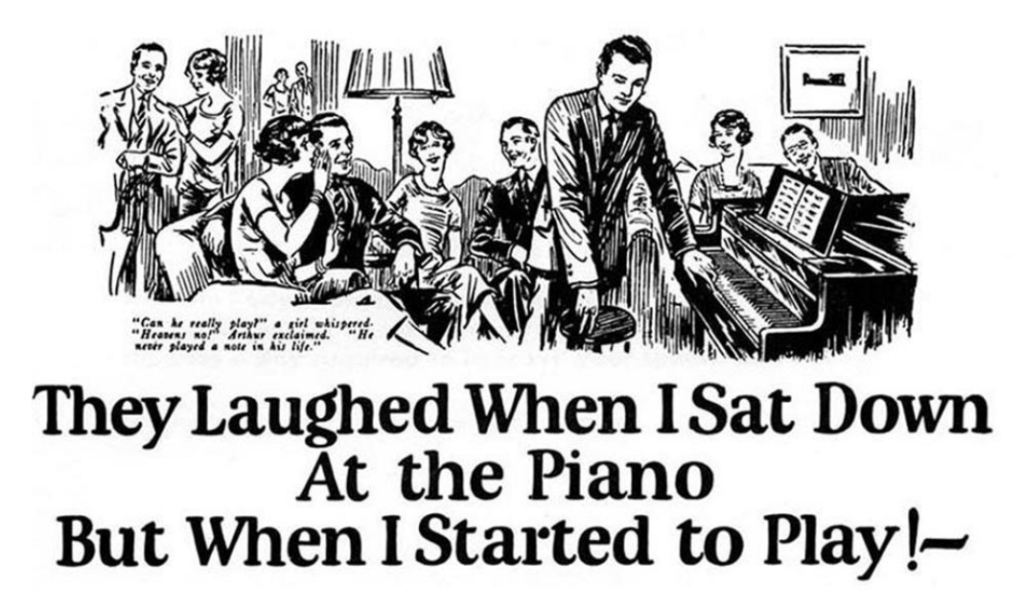 How to get hired in copywriting
In the past, I've recommended blogs like the Hubspot blog or Copyblogger. Again, there's a high element of craft in copywriting. It doesn't much matter if you have an English degree — can you craft beautiful copy that sells?
Here are a few interesting copywriting courses:
Just like with content marketing, you can create a portfolio of what you can do. The reality is, copywriting is more of a "show" rather than "tell" field–if you can show you're good, people aren't going to care much where you went to school. This post gives a fantastic guide to developing a portfolio!
You could also read books by some famous copywriters…
Hey, Whipple, Squeeze This: The Classic Guide to Creating Great Ads, Luke Sullivan
Ogilvy on Advertising, David Ogilvy
How much do copywriters make?
Junior copywriters make $44,139 yearly, while senior copywriters make $82,895 on average. As with content writing, you can do this freelance too–most copywriters I know do! Try Upwork where good copywriters can make anywhere from $50 to $250/hourly! Again, Levels.fyi is showing considerably higher numbers for those working in the tech sector – $91,000 on average.
4. Policy Analyst
I didn't know I'd be a policy analyst. I sort of stumbled across the gig through networking and informational interviews. But it was the perfect role for someone who could write and research.
I've often defined public policy as "stuff the government does." It's the principles and research that guides the actions and mechanisms of government.
You might work on things like:
building relationships with a foreign country
planning economic recovery
creating building access requirements
forging an immigration strategy
plotting out the future of education and skills
How to get a job as a policy analyst
A lot of policy analyst roles are with government, you can find postings on federal job banks in the United States or Canada. Both governments also have student programs to help you make the move in, if that's your thing. Look for the Pathways program in the U.S. or the Federal Student Work Experience Program in Canada. If you have an advanced degree in Canada, you can also check out the Recruitment of Policy Leaders program.
But you will find policy jobs everywhere. All levels of government hire policy analysts, but you will also discover that national associations or industry groups, non-profits, and companies all hire people connected to public policy (these might be called policy advisor). You can find a lot of policy roles in big tech too.
An advanced degree is a big boost in a policy career, which is why policy is one of my favorite jobs for English PhDs. It's rewarding, pays well, and your writing skills are a huge asset!
I wrote about my own time in government in this post.
How much do policy analysts make?
Generally, policy analysts make good money. Policy analysis is an amazing career for an English major. The average salary for a policy analyst is $74, 335 yearly, while a senior policy analyst makes a whopping $84,983 yearly. When I was a senior policy analyst, I made $100,000. I ultimately decided it wasn't for me, but I probably could have gone up to about $115 mid-career. While it's great money, it's not tech money.
5. Public Relations
A company doesn't have the perfect ability to control what people think about it, but it can work to make it better.
That's where PR comes in. It's the ability to tell a company's story. If you're able to make a company look good and build relationships that are beneficial to its image, you might like public relations.
PR means working to craft the public image of an organization or individual, often through activities like generating "earned" media coverage (that's traditional media), or building social media advertising strategies.
Anything that affects how an organization is perceived is fair game.
As the Public Relations Society of America defines it:
"Public relations is a strategic communication process that builds mutually beneficial relationships between organizations and their publics"

Public Relations Society of America
So if communication is your thing, you might love it.
How to get a job in public relations
You could definitely grow your knowledge of PR. Here are two courses that caught my eye to build your skill set and your portfolio!
If you're breaking into PR, relationships will also be super important. For this reason, you might consider an internship or placement to get your foot in the door and build these relationships.
Networking is probably the most vital, so don't forget this step. Network with people already working in PR and gain some knowledge and contacts in the field. For advice on building your network, check out this post.
How much money do you make in public relations?
Public relations specialists make an average of $53,969 yearly, according to Ziprecruiter. A PR director makes $67,499 yearly. But this is another one of those fields where freelancing is HUGE! Check out Upwork where good PR people make between $50 and $150 hourly.
6. Author
Can I tell you something that might blow your mind? I actually think it's easier to make money, and even a living, as an author now than at any other point in time.
Even in the 90s, when J.K. Rowling sold Harry Potter for $100k, nobody realized how the world of publishing was changing.
No more begging publishers to take your book. You can now control the whole process and publish when you feel like it!
The catch? If you want to make any money, you have to be more than just a good author. You have to be a publicist too, building an audience to buy your books. And the vast majority of books will not earn enough for their authors to live on. Boooo
How to make a living as an author
If you want to be an author and not starve, you basically have two routes.
Traditional Publishing
When Stephen King use to submit manuscripts, he'd nail the rejected ones to a wall in a big stack. That was once the process, mail it away and wait.
Obviously submission has now moved to email, and the most common practice is to query an agent for representation. You can find advice on writing a query letter here.
Fiction is still about the quality of the story and its fit with what agents want to try to sell. If you have a novel ready, you can try pitching it tomorrow.
Non-fiction is different. In order to get a non-fiction book traditionally published, publishers are increasingly looking to your ability to grow an audience.
This means that marketing yourself is now essential (or hiring a marketing person, but seriously… who has that kind of cash at the beginning?). You need to blog, grow a social following, write for other publications, and just generally grow the people who would want to read your book. Publishing is a business, and if they know you have 10,000 followers who might like to read your book, they're way more likely to take a chance on publishing it.
Self-Publishing
Once upon a time, self-publishing meant paying up front to print stacks of books and storing them in your garage while you tried to sell them to friends and family.
Not anymore.
With Amazon KDP, and other self-publishing options, the world has opened up. Self-publishing is a great way to get your message out there, grow your audience, and even make some money.
There's not much money in traditional publishing for MOST authors. This means that even if you can somehow manage to get an agent and a publisher, you're still more than likely to not make any money off of a book. Anecdotally, I have a friend who is a relatively well-known author who told me that he makes about $15k a book these days.
Self-publishing ups your margins, meaning that you get to keep more of your money. But you also have to do the work yourself usually, including finding readers—the hardest part. It's not much good making $12 per book sale if you sell 3. There are a lot of good resources on Reedsy, including free, professional typesetting software.
Try this Skillshare course!
The Adventure of Self Publishing : How to Write Your Story and Self Publish
7. Blogger
Obviously, this isn't unrelated to being an author. You can be a blogger and sell books, especially if you have a popular blog or a strong personal brand.
The difference between being a blogger and simply an author is that blogs have a whole range of possibilities for making money. Blogs can sell products either directly or through affiliate marketing, advertising, sponsorships and guest posts, and a whole bunch of other avenues.
How to make money blogging
It is possible, but my advice to you, if you want to be a professional blogger, is to go get another job while you build. It's going to take a year or two until you can make a living off of this. Most people will quit long before they get to this point.
Treat blogging like it's an actual second job, and not a hobby you do "when you feel like it."
Also, don't just focus on writing. Start growing your knowledge in SEO, digital marketing, and business.
I have some related posts here:
How to Start a Blog People Can't Stop Reading – A Step by Step Guide
I do a free email course to get you started, which you can find here…
How Much do Bloggers Make?
I grabbed this salary from ZipRecruiter, but it's a little misleading ($38, 440/yearly). In fact, it's almost impossible to tell you what bloggers make. Many bloggers make nothing or even lose money. Some of the best make tens of thousands of dollars a month. You can read Biron Clark's story about how he brought his blog to $25,000/month here.
I'm a proud partner for Bluehost, which is what I used to start Roostervane. If you want to start a blog, I totally recommend them!
Click here to check your domain name and get started for $2.95/mo!
8. Government Relations (Lobbying)
Have you always thought that lobbyists are corrupt?
Let me say something that might shock you. There's nothing inherently wrong with lobbying (AKA Government Relations, AKA Government Affairs, AKA Advocacy). Honestly, there are all sorts of organizations that do it. Each is trying to persuade politicians to move decisions in a way that is favourable to their worldview.
Whatever your political stripes, you can jump into the fray and fight for a cause you believe in. Lobbyists might lobby for more oil, or they might fight against it. You might lobby for funding for maternal funding in the developing world or equal access to health care.
There are a lot of different organizations that have lobbyists.
How to get a job as a lobbyist
Definitely networking. Lobbying is networking, full-stop. If you hate networking, you're going to hate lobbying.
Lobbyists network for a living. They build powerful connections with politicians and government leaders. One of my friends is a lobbyist, and half the time she's texting politicians while we're having a beer. And she gets paid bank to have coffee with powerful people all day. I'm not jealous, you're jealous.
A couple of ways to get your foot in the door as a lobbyist:
A stint as a political staffer on The Hill can be a great foundation to meet the right people for lobbying–even the most junior position can get you in the right rooms.
You could also get involved in a political club on campus, which can also help you build networks into politics.
Consider working for a think tank or some organization that will position you to build relationships with politicians or organizations that lobby.
And if you can get a junior role at a lobbying firm, even with minor experience, you'll learn the ropes and start building relationships.
How much do lobbyists make?
Low-level lobbyists do okay- $67,784 yearly on average. The higher you go, you start to make bank. Apparently, a government affairs director makes an average of $105,718 yearly, but I know for a fact that lot of good lobbyists make WELL above this.
9. Publishing
I talked about being an author above. If you've understood the changes happening in the book world, it should come as no surprise that publishing is no picnic these days. It's super competitive, as a wave of dreamers try to enter the field right as it's shrinking.
But like anything else, it's possible. And I tried to get a job as a professor—publishing can't be that bad, can it?
There are a bunch of different roles in publishing, from Agents to Editors to Scouts. If you want to see a full list of options, check out this post.
How to get a job in publishing
There are two wings of the publishing world to think about: trade publishing and academic publishing.
Trade publishing is what we more commonly think of, that's where you're publishing the next Oprah book or the next Harry Potter. These are the "popular" books. You can learn a lot about the industry and find some job openings at Publisher's Marketplace, one of the biggest sources of wisdom on trade publishing.
Academic publishing is also a huge industry, and probably a good fit for many readers of Roostervane—since many of you have advanced degrees. It's similar to trade publishing, but in some roles you'll need to have field-specific knowledge. There are some great examples of academic publishing jobs here.
You can find job openings at the academic publishing houses Oxford University Press or Elsevier (Academic Press).
Network with people who work in publishing or are related to it. And, if you want to work in trade publishing, read a lot. You should have a strong grasp of the genre you're interested in working with. If you want to be a YA editor and the last YA book you read was Twilight, better get reading.
There are some courses for publishing like NYU's School of Continuing and Professional Studies or Columbia Publishing Course. Read more here.
How much can you make in publishing?
According to Ziprecruiter, literary agents make an average of $59,433 yearly while senior literary agents make $70, 519 yearly. Editors make $52,756 on average.
10. Freelance Editor
I'm including this separately because I freelance editing can still be a great way to make a living, if you're good at it and can generate business.
There are a ton of authors who dream of getting books published and hire editors to help them. If you have training in English grammar, composition, etc., and especially if you are a native speaker, you could be in demand. Even on a platform like Upwork, good editors can make a lot of money.
Don't forget that editors are required for more than just books. Webpages, agency copy, brochures, there are a zillion places where editing is required.
How to get hired as a freelance editor
There are a lot of ways to do it. You could approach local businesses offering to edit their website. You might put up a call for clients on LinkedIn. You'll need to find a business development strategy that works for you.
One platform I like, that's not Upwork, is Flexjobs.com. There's a cost to join, but it gives you a really great list of cultivated freelance or remote work. The website Reedsy is also a great place to build a business as a freelance editor, and a lot of authors use it.
How much do Freelance Editors Make?
The national average in the US for freelance editors is $69,599 yearly–which is well above hired editors (above).
Read more: 12 Side Hustles You Can Start While Studying
11. Political Strategist
Okay English majors, here's one I love.
One afternoon, I sat in a senior political strategist's office with my mouth hanging open as I learned what they do. They engineer election campaigns (okay—"engineer" is a strong word here, but they do influence them). Part politics, part demographics, part advertising, they custom build campaigns with messaging that's tailored to each group of voters. They do advanced research to find out how issues sit with individual demographics and target them with specific ads. (Note that there is a lot of crossover between politics and corporate advertising campaigns here.)
It's really fascinating stuff.
How to get hired as a political strategist
Get around election campaigns. You will probably volunteer at first, which most people do. But once you're in it's easy to move up—especially if you're good at networking and *ahem* actually good at the job. If you're on a campaign, look for volunteer options to work on developing messaging or strategy.
Parties do their own work, but you'll also find highly-paid firms that do this type of work, and it's worth targeting your networking efforts toward one of these. Learning data and marketing skills and language could be a great asset too.
How much do Political Strategists make?
According to Ziprecruiter, campaign strategists make an average of $64,465 yearly. Political strategists make $58, 938.
12. Teacher
Of all English major jobs, teaching might be the least surprising. There's a lot of variety in what teaching work looks like, pay and situation differ drastically from place to place and school to school. But if you care about the future of kids' education and you want to invest in it, teaching might be the right role for you.
In this list, I'm considering elementary teachers, secondary school teachers, community college teachers, and ESL teachers.
How to get there
Depending on where you are, there's a map here that gives you all the requirements by state. Usually a license and teaching certification is required.
For more information on ESL teaching, see here.
How much do teachers make?
There's a huge range of possibilities, but here are the averages from ZipRecruiter. Elementary teachers make an average of $41,115 a year, high school teachers make $41,918. Over at the community college, teachers average $41,866 yearly, while ESL teachers make $36,796 yearly.
13. Human Resource Specialist
Toby from the Office was my introduction to HR, so I assumed it was a weird field full of weird people. Then I stumbled into an HR firm looking for a job with the Canadian government.
I've never seen such a fun office. These HR specialists were all people people, outgoing, friendly, and fun. I considered giving up the chase for policy analyst work and jumping into HR instead.
HR takes communication skills and soft skills. There will be constant training to improve yourself and grow these.
How to get a job in human resources
Not everyone plans to have a career in HR. A lot of people stumble into it. They start with another role with an HR component, and realize that they actually love the people part of it. You can read some great advice for budding HR pros here.
You could take a course with the Society for Human Resource Management (SHRM), or consider an internship in HR while you study. As always, reach out to HR professionals for informational interviews, and ask them about their work.
How Much do Human Resources Specialists Make?
HR generalists make $55,244/yearly, a HR Manager makes $75,330 , while an HR director makes $95,796 yearly.
14. Communications Specialist
Communications is a big title, with a lot of different sorts of roles within it. "Comms" is usually responsible for ensuring effective communication, either with the outside world or internally (in big companies).
In outward-facing comms, you might manage a website, create and edit reports and graphics for publication, work on news releases or media pitches, or create email campaigns. Notice a lot of crossover here with roles like content strategist and public relations. You might create speeches or decks (AKA a PowerPoint presentation) for senior executives.
Internal communications is very different. As companies grow, their ability to communicate effectively across the whole organization gets more complicated. They need streamlined processes to make it effective, and to get employees on the same page.
Social Chorus defines it like this…
"Internal communications is keeping employees connected and informed, and creating a shared understanding of company goals, values, and guidelines. Internal communications is critical for keeping employees up-to-date on a company's latest initiatives, establishing a voice of authority and trust to combat rumors, and facilitating streamlined, clear communications among different departments."

Social Chorus
Either of these streams would be great jobs for English majors!
How to get a job in communications
Grow your skills in the areas I talked about above: content writing, public relations, even blogging—all of these have corporate applications. Polish your social media chops and get practice running campaigns and driving traffic. Learn how to pitch the media. There are some great courses on SkillShare to help build these skills too—for example, Publicity 101: How to Pitch.
Building a toolkit with a few examples can help your cause.
Otherwise, work to build your network with people in comms facing roles, and look for opportunities to get comms-relevant experience—regardless of what job you're in.
How much do communications jobs pay?
According to Ziprecruiter, a communications specialist makes $57,392 yearly. An internal communications director makes $77 while a communications director makes $63,750.
15. Business Development Specialist
I include this because I think business is the most surprising of English major jobs. But it makes sense! After all, you're probably a great communicator, both written and spoken. Why not take a job where you literally get paid to communicate and build relationships?
And in various sales and business development jobs, this is exactly what you're doing. Imagine getting paid to build relationships with people, find new people who might be interested in a product or service, and bring them over to your cause.
Imagine using your people skills and critical thinking skills to help grow a business.
While it's notoriously hard to define business development, this is a good start:
"Business development is the creation of long-term value for an organization from customers, markets, and relationships."

Scott Pollack
Part sales, part building relationships, part strategy, part organizational improvement, business development is a great role for people who can think analytically and strategically, and who also happen to like other people.
I met a lot of English majors who fit this description.
How to become a business development specialist
Business development is one of those things you probably learn best by doing. There's nothing that I remember in my humanities degree that prepared me to look someone in the eye and tell them they should hire me. Of course, business courses don't hurt. You could either work them into your degree or take them online.
But the biggest goal should be to get in a role where you can get in front of customers and learn how to sell.
How much do you make in business development?
According to Ziprecruiter, a business development specialist makes $46,501 on average, while a business development manager makes $67,764.
Conclusion
These are some of the awesome things you can do with an English degree. But let this list be a starting point, not an ending. Go explore, and you'll find that the ability to think critically and write well maps onto a whole bunch of roles. Go explore! And hold your head up high, because that English major will serve you well.
Now Read: 10 High-Paying Tech Jobs for Liberal Arts Grads