Updated Mar. 03, 2021.
In theory, grad students know that they have transferable skills. Those of us who talk about non-academic work use the term all the time, maybe even too much.
So is "transferable skills" just a buzz term, or does it actually mean something?
Well, if you're confused about what transferable skills are, or you just want to know how to maximize them, here are some ways to get the most out of them:
In this post, I'll show you how to identify transferable skills, these things you get from your degree that can translate into non academic strengths.
Transferable skills definition…
Transferable skills are the skills and abilities that you have developed that can be applied to just about anything. Since we're talking about jobs here, they're the things you can do that are relevant to your ability to do a job, whether it's a hard skill (ie. coding) or a soft skill (compassion).
1. Map your transferable skills through learning and networking
Name your transferable skills right now.
I'll wait.
A lot of us said research, writing, and editing. I get it. Those are definitely the go-to choices for a lot of students.
If your list is small or feels predictable, that's okay. Here's why.
If you want to identify transferable skills, you need to do some networking (AKA informational interviews). If your mapping of skills is only based on you looking out at the world as an academic and guessing what might be relevant, you'll have a pretty limited list.
You've probably never heard of your future job. You're sure as heck not going to type it into a search engine. And you're definitely not going to identify which skills it requires.
When you meet people and ask them about what they do, you're going to find new ways to see the world and your skills. Inevitably you'll hear them describing some work you've never heard of in your life and say, "Hey, I could actually do that."
For me these were things like convening a group of policy leaders, writing white papers, or advising senior leadership on an appropriate course of action.
As a matter of fact, I found out that I write a rock-solid policy brief in a government setting.
Don't think of your transferable skills as a list you need to come up with sitting in your room. Think of it as a conversation between your background and your future that's best had with others. And constantly ask yourself, "Can I do that?"
2. Make your resume and LinkedIn match the new language you've learned from networking
When my kids were little, we occasionally played a game that requires you to push shapes through a hole into a hollow box. The shapes need to line up, or they won't go through the hole.
This is sort of what it feels like to me to find your transferable skills. You're going to ask a lot of questions, but then at some point, the shape will just drop through into the box with a satisfying "CLUNK."
When you have that "eureka" moment in an informational interview–take notes of some of the language the person was using.
Write down keywords–every workplace has its own unique set of terms, and knowing them is one of the best ways to signal that you're an insider, or that you should be.
Then, run home and edit your resume accordingly.
When someone says to you, "We don't have any need for academic research, but we really do need proposal writing," run home and make sure your resume says "proposal writing."
Because I bet you can do that.
When they say "we need a lot of program evaluation," consider how many of the skills from your PhD might qualify you to do program evaluation (collecting data, interviewing people, synthesizing results, making recommendations).
These keywords are your new friends, especially if a career sounds interesting. Put them on your LinkedIn.
I gave an example of how to do this on this post on finding your personal value proposition.
3. Your transferable skills don't just have to come from your degree
I've had a lot of jobs that make me great with people. The PhD was not one of them. I was a waiter, a traveling salesman, a telemarketer who sold meat over the phone (yes, I'm not kidding), a camp counselor, a lifeguard, a Hickory Farms sales associate, a rock climbing instructor, a guitar teacher, and the list goes on.
Each of these things helped me develop my people skills. Disappearing into research for five years did not.
Be creative in looking across your wide background to find your skills. You are a whole person, and if you've developed skills at ANY point in your life they are part of you and they belong to you. Don't be afraid to use them. Dig deep. And paint a broad picture of who you are.
4. Focus on skills that are needed
As you network and focus on job postings, make sure you recognize that not all of your skills will transfer, and you don't need to use every single one for each role. Nor do you need to list every transferable skill you have for a resume.
I may have once had some editing skills (although I question this when I find typos in old Roostervane blogs). But I've rarely needed these.
There may be skills that you don't need to use. That's okay.
You don't need to cram your resume with every transferable skill you have. If you're applying for a job, focus on the skills that fit within the job posting.
5. Build complementary skills on the side
This should go without saying, but you can build skills on the side as you study. Take initiative and teach yourself some complementary skills.
Some of these can be fun. I'm super creative, so I took courses in how to use Adobe Creative Suite. (I'd already been using Photoshop for years as an amateur photographer.) I also learned Adobe InDesign, the benchmark publishing software. Even though I haven't used it much, I've never regretted learning it. And had I gone into comms, I would have needed these programs every day.
Over the years I've taken many online courses in digital marketing and SEO. As you might guess, I use these a lot for Roostervane–but they would also be interesting to employers.
Don't just stick to learning things you love. Be hard on yourself here. Take your medicine. I learned the basics of business accounting so that I can manage the day-to-day finances for my business. It's not my idea of exciting, but it's vital to know.
I even wrote this post on 11 high-income skills you can teach yourself!
Sometimes it's important to recognize that learning a skill might not be fun, but that it's going to open up tons of opportunity.
I use Skillshare to learn just about everything that's not ancient history. If you want to check it out for yourself, click the link below.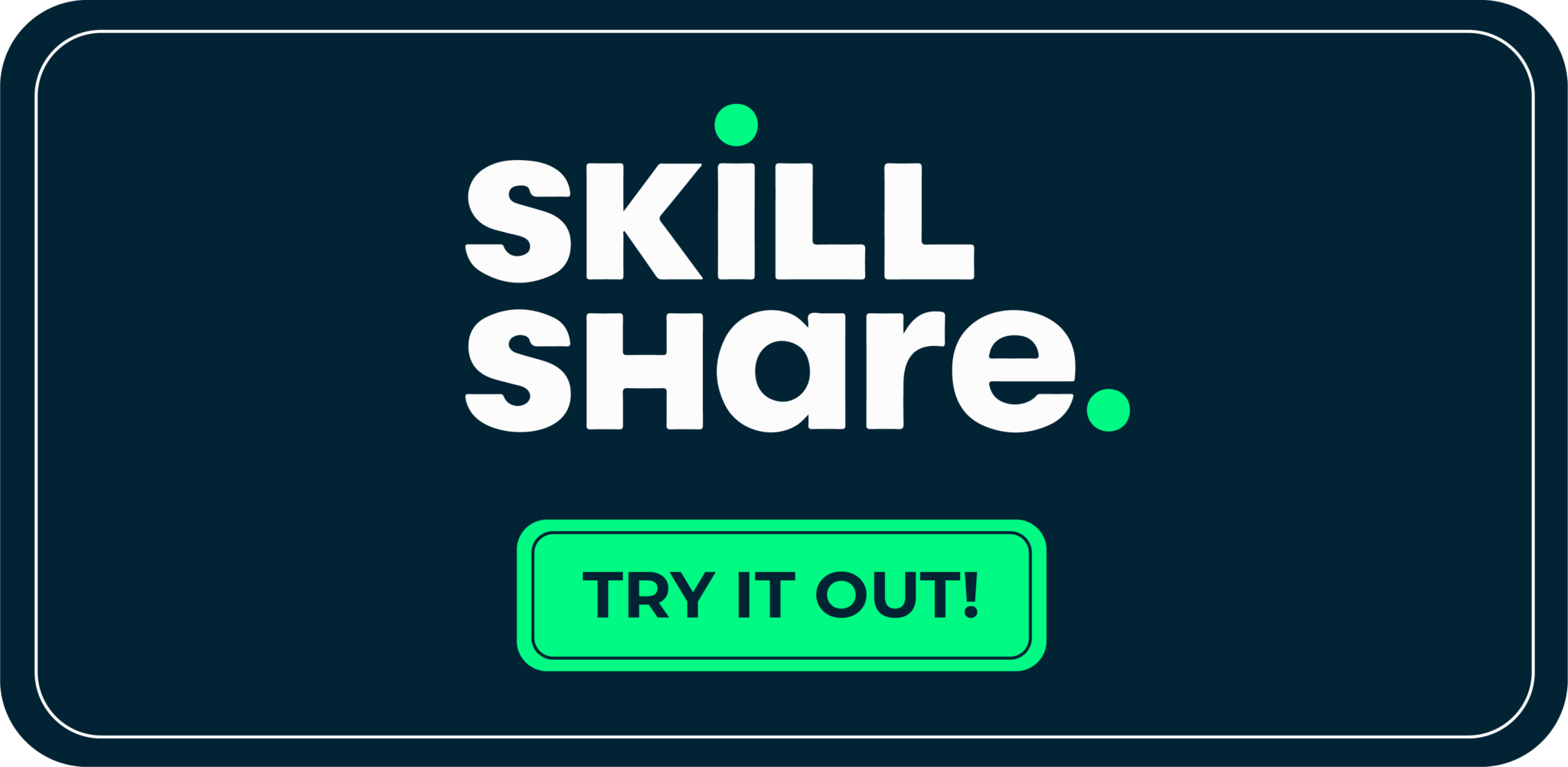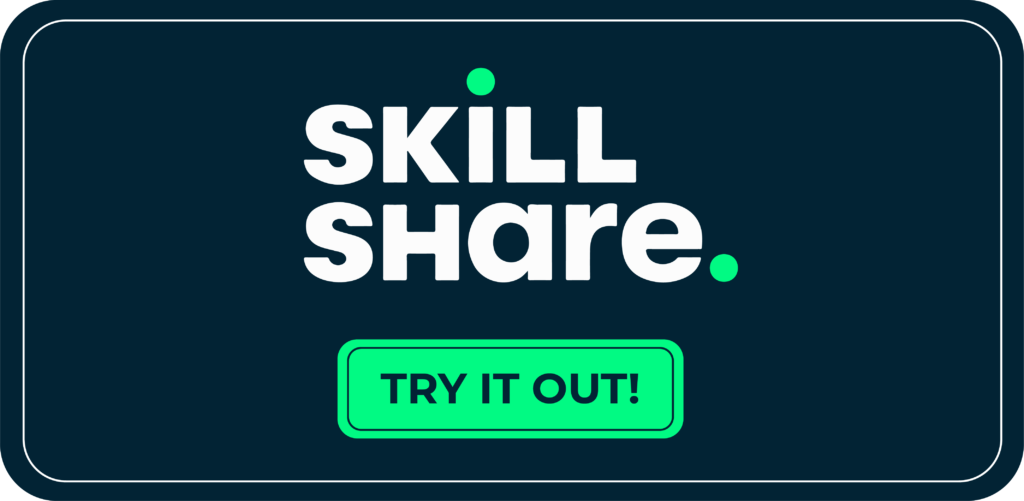 6.Take jobs to build your skills.
Each and every job you will do is paid training to grow your skillset. Believe it or not, you probably don't want a job that completely encompasses your entire skillset.
Work is way more exciting when you can do some things really well, but part of your job requires you to stretch, grow, and build new skills.
Most people think you learn and then you get a job.
But don't forget how much a job can help you learn.
7. Not all skills are valued the same
I've talked about the skill of writing before. It's a fantastic skill and I believe that solid writing skills will set you apart once you get into a workplace. Employers have noticed my writing and recognized it as an asset.
But few places will hire you BECAUSE you're a good writer.
Usually, it's just a nice bonus to have.
Because everybody thinks they're a good writer. Our writing abilities generally match the communication level of our brains–and we all think we're good at communicating. The things we say make sense to us.
Take stock of what skills have high value, and work on those. I've said before (in this post) that two principles of economics apply to how your skills are valued in the marketplace: demand and scarcity.
I do believe that many people with advanced degrees starting out in non-academic work need to pitch themselves as generalists—making themselves fit into skills that are in demand.
This is especially true of the liberal arts, which often have no direct specialty application to real-world jobs. At first, you may need to pitch yourself as a researcher, project manager, copywriter, or some other generic skill.
Over time, you might become highly specialized. When I worked for a think tank, I learned how to fund projects. I mixed my academic grant-writing prowess with my think-tank experience and now I understand a wide range of funding protocols from academic to foundation grants to responding to government Requests For Proposals. I understand how to make ideas attract money and how to pitch things to potential funders. As you might guess, this is not something everyone can do—scarcity. It's also something a lot of organizations need — demand.
Related Post (It opens in a new window)
4 High-Value Skills Your PhD Gave You
8. Mix skill with knowledge
One of the things that makes your transferable skills most powerful is mixing them with in-demand knowledge.
I'm an expert in international refugee protection policy. I had some experience of this in my PhD around migration policy, but my expertise really grew from doing it—working with the federal government.
Mixing skills with knowledge makes your skills shine brighter.
A data expert who is also a subject expert in the labor market has a unique edge working for a union.
A researcher who is an expert in technical disruption is an interesting value proposition in a government forecasting department.
And someone with project management experience who is also an expert in gender theory would be perfectly positioned to lead one of the Canadian federal government's GBA+ policy projects.
I could go on. Someone who knows Shakespeare and event management would be in high demand from a theater company. Someone who has sales skills and a PhD in chemistry would be a huge asset to the Pharmaceutical industry.
When you bring in-demand skills together with in-demand knowledge, your career will shine.
Conclusion
Hopefully this post gives you a sense of what transferable skills you have from your advanced degrees. You can read more about advanced degrees and transferable skills here and here. Good luck!
Related Post
Many Students Have No Idea How to Network: Here Are 5 Tricks
Read More: