Updated March 8, 2023
I've now worked outside of academia for three years, and I've realized that research careers are EVERYWHERE! I've been paid to research for most of my career so far.
So it annoys me when people assume you have to work in a university to do research. Nope. Careers in research are all around us!
The truth is, non-academic research jobs pay better than academic positions and offer more opportunity, less exploitation (yay!), and a better work-life balance.
If you want to build a career in research after a PhD or master's degree–look to these places! Because these career paths hold thousands of potential master's and PhD research jobs.
If you want to get paid to research… here are eleven types of research careers, no matter what your field. I also threw in some stories I could find of PhDs or Master's students working in these places.
What kind of research jobs are there out there in the real world? I'm so glad you asked. Here are 11 different types of research careers!
This post may contain links to affiliate products, which–if you choose to purchase–pay us a commission at no extra cost to you. This helps to support our work. We only promote products we've used and love.
You can read my story about leaving academia in Doctoring: Building a Life With a PhD–Available on Amazon.
1. Companies that sell research-based products
One of the top job opportunities, especially for STEM grads, is creating research-based products. From pharmaceuticals to tech companies, non-academic research creates products that are all around us, right down to that tiny piece of plastic you're probably reading this on.
STEM grads can make great money going into industry to develop these.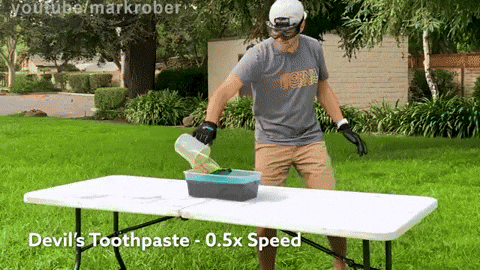 And although I'll have more options for my social science and humanities peeps below, there are possibilities here too.
After all, ancestry.com has built a whole industry around historical research.
If you want to read more, check out this blog from a Product Manager
What do product research jobs look like?
Gorsh, there are too many different ways to answer, but just for an example, let's talk about User Experience research (UX). It's a tech job that ends up taking a LOT of people with advanced degrees–probably because they have exactly the qualitative and quantitative research skills it takes to do this work (not to mention critical thinking).
UX means asking questions like: How do users interact with our product? What do they need to know to use them?
Those are the sorts of questions that UX designers work with.
If you want to hear/read a real-life story of a cognitive neuroscience PhD turned UX researcher, check out my interview with Alaina Talboy, PhD, who works at Microsoft.
2. Companies that sell research as a service
There are a lot of research companies out there that sell different kinds of research to their clients. These companies collect data, write reports, evaluate programs, and interview clients of the clients.
Often these reports support decision-making, program design, and the strategic direction of a client company.
Think about stuff like market researchers or opinion research.
You could also look at the HUGE industry of consulting firms that sell research, think of places like McKinsey, Bain, Deloitte, and EY. These companies are huge and they DO hire people to run all sorts of research projects for their clients.
Check out this post from a Market Researcher
3. Government Research (employee)
I started my own career in government not knowing much about how government research jobs worked, and in the end, I realized that it feels about the same as the academy.
Honestly, in government, I've written policy briefs and research reports, attended the same conferences, and read the same journals.
My own government research career was in immigration, which is super interesting and impacts people's lives!
Government jobs have a reputation for being nice, cushy roles with high pensions and large paychecks. They hire people full-time to research things that are important to the work that the government does, from economics to immigration, from social services to international development.
The great thing about government is that there's literally something for everyone, from bench scientists to humanities grads like me!
And, one of the coolest things about my government experience has been working with other countries–and seeing that they all have governments doing the exact same stuff.
In most countries, the government produces a ton of research to support every decision they make.
Check out the story of this PhD who's a civil servant
What are government research jobs?
That depends on what you do. As I already alluded to, I worked on immigration policy–which has lots of research involved. You could be an epidemiologist with public health, or research foreign policy or defense. How about becoming a soil scientist with the department of agriculture, or a physical scientist with the department of energy? A quick search of the federal job bank found me all these and more. You can do the research you love to do and be a government employee.
Where to find government research jobs
Check out the U.S. Government's federal job bank for options, or else State equivalents (if outside of the U.S., look for the federal job bank for your country). Also, you can connect with a staffing agency that works to hire for government roles; for example, there's one that staffs scientists here. Most of these will put you on a roster and you can apply for jobs as they come.
4. Government Contractors
In addition to those nice government jobs, the government hires lots of people as contractors or consultants. These people act as their own companies to do consulting on a case-by-case basis.
It's sort of like being a business owner, except the government is your main client. Often this consulting is straight-up research if the government doesn't have capacity to do research in-house or needs an objective third-party.
Check out the story of this Government Consultant with a PhD
Where to find government contractor jobs?
Government contractors usually hire like any other company, especially the big ones. Go to a job bank and type in "government contractor" or a similar keyword. You'll find companies selling research to the government. Incidentally, a lot of government contractors hire grant writers too–so if research mixed with writing is your thing, this might be a fit.
5. National associations
National associations or industry trade groups often use research to support the work that they do (I wrote about government relations in this post). Usually, they're representing a certain interest in a government city, say the Dairy Farmers of Canada or the American Beverage Association.
Big national associations will often have a research associate or policy director on staff, and the smaller ones will hire consultants to do this work as needed.
They need research to support whatever their goals are, and depending on the organization this can be a great fit for PhDs. You can even work for an education-related group like the Association of American Universities if you're not sick of higher-ed yet.
6. Think tanks
Think tanks do a lot of research on a ton of different subjects. Usually, the research shapes public policy.
Some think tanks are ideologically rooted.
Some focus on a niche topic.
Some think tanks are paid through foundations or endowments.
Some are paid through memberships.
Some are paid for the projects they produce.
But all of them hire researchers. When I worked at the think tank I ran projects, which meant some research and writing but also convening experts in various fields to learn from them.
However, if you want to stick to straight research, a fellowship at a think tank might be just the ticket.
Read this story about a PhD working in a think tank
7. Politics
In addition to government, politicians and political parties often hire people to do research. These types of people are usually called things like "Policy Advisor," and will advise the office of a senior politician or a party on evidence-based decision-making for their policy.
Let's say a party needs to decide whether they support building a new national park. Someone has to research whether that park is a good idea, the ecological benefits, the sociological repercussions to those who live nearby, or perhaps the lost economic potential.
From complex foreign-policy initiatives to local-development issues, there's a researcher behind all that.
Or, if it's more your cup of tea, you could get paid to research in a library like the Library of Congress or the Library of Parliament in Canada, both of which hire full-time researchers for various tasks—often to help politicians and their staffers do research.
You can check the Library of Congress for U.S. job postings
And here's a sample one from the Canadian Parliamentary Library.
8. International Bodies
If you don't want to research domestically, how about international bodies? The UN, World Bank, World Economic Forum, and a zillion other international bodies all hire researchers for different tasks.
Some of the coolest people I've worked with were at the UN Orgs. (Note – I didn't work there, I worked for a government that partnered with the UNHCR). These people were based in Geneva (usually), got to travel the world, and work on stuff that mattered to them.
Read about this PhD who got hired at the United Nations
9. Finance
Okay, I've held off on mentioning this til now. If the neoliberalism of the university pissed you off, you might not love working for a hedge fund.
But I'd be remiss if I didn't mention that you can get paid to research in this environment too. There are tons of researchers working in finance, and it's not just numbers.
This type of research also takes people who are good at making judgment calls on where foreign economies are going, whether a war is likely to break out in the Middle East, or whether the housing market is going to collapse.
Read the story of a hedge fund manager with a History MA
10. Not-for-Profits
There's some overlap here—my think tank was non-profit. But various not-for-profits hire researchers too. The money isn't always the best (sometimes it is), but if you're driven by a cause you can spend your days researching awesome subjects like women's economic empowerment, equal access to buildings, or how to support at-risk youth.
These organizations often have advocacy functions too, so you can sometimes see your research lead the charge for social change.
Here's a great article from the Cheeky Scientist about PhDs in not-fot-profits
11. Granting Bodies
There are big granting bodies in every field and country: the National Science Foundation, the National Institutes of Health, the National Endowment for the Humanities, or in Canada, the Social Sciences and Humanities Research Council, the Natural Sciences and Engineering Research Council, etc.
Many of these bodies hire PhDs, sometimes exclusively, especially for things like proposal evaluation, grant administration, as project officers, and so on.
Conclusion
This is just a quick list of research careers outside of academia… so if you're terrified to make the jump out of the university, fear not! If you love research, you can do that in a ton of places. As you look at the world beyond the academy, you now have an idea of what kinds of research jobs are there. These 11 types of research careers will serve you well.
Hopefully, this post has given you an idea about the many possibilities for master's and PhD research jobs. Good luck!
You can read my story about leaving academia in Doctoring: Building a Life With a PhD–Available on Amazon.
Read More: