Is consumer services a good career path? Let's explore this.
Consumer services are basically the things consumers… um… consume? When we look at a business that "does something for someone" instead of "sells a product to someone," we're looking at consumer services.
So–the thing is–answering the question means facing one fact first. There are a lot of different roles in consumer services. Some pay great and come with job security. Some are terrible.
If you're figuring out if consumer services is a good career path for you, you'll need to pay attention to where you're heading in the VERY BROAD category.
Okay. Nuff said.
But the GREAT thing about consumer services is that there's lots of variety. Lots of ways to help and serve people. From bartenders to software consultants, consumer services jobs offer a diverse range of opportunities for those who enjoy working with people and finding solutions to their problems.
But is consumer services a good career path?
I won't bury the lede. I think a lot of consumer service areas provide solid career opportunities. In this post, I'll show you why.
This post may contain links to affiliate products, which–if you choose to purchase–pay us a commission at no extra cost to you. This helps to support our work. We only promote products we've used and love.
Overview of Consumer Services
What is Consumer Services?
Consumer services describe a bunch of different types of businesses that serve people. Unlike a consumer product, where someone buys something, a consumer service is where you sell or deliver a service to a customer.
That means that most consumer service jobs deal with… PEOPLE!
When we talk about selling people services, we're talking about a whole bunch of different businesses: things like retail, hospitality, banking, and telecommunications. And a lot of consumer services businesses are REALLY IMPORTANT.
When someone has a root canal, they need a dentist. When someone's furnace stops working, they need an HVAC technician.
This means that a lot of different areas of consumer services are future-proof! That's always a good thing to have in a career field.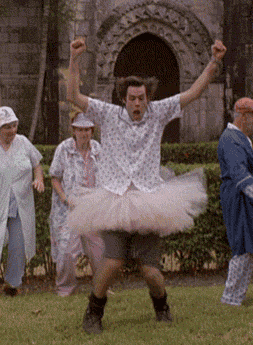 Types of Consumer Services
Indeed lists 18 different types of consumer services. They are:
Education: ie. Teacher, Professor
Legal: ie. Lawyer, Police officer, Judge, Paralegal
Medical: ie. Surgeon, EMT, Physician, Nurse
Restaurant: ie. Chef, Server
Travel: ie. Flight attendant, Travel agent
Insurance: ie. Underwriter, Insurance Agent
Media: ie. News Anchor, Actor, Journalist
Visual Design: Graphic designer, UX designer
Entertainment: Singer, Stagehand
Technology: ie. Software developer, IT consultant
Maintenance: ie. Plumber, HVAC tech, Carpenter
Transportation: ie. Bus driver, Train conductor
Finance: ie. Bank teller, Real estate Agent
Servicing Products: ie. Phone repair
Culture: ie. Park ranger, Yoga instructor, Zookeeper
E-Commerce: ie. Digital marketer, Web developer
Architecture: ie. Architect, Urban planner, Project manager
Utilities: Power plant operator, Electrician, Computer Specialist.
As you look at this list, there are a few things that jump out.
For someone asking, "Is consumer services a good career path?" there are a lot of different types of consumer service. In this list, there are jobs that pay well and have a long future.
There are also jobs that are a struggle to make it (ie. actor) AND jobs that are in danger of disappearing as technology changes.
You'll need to choose something that has demand and growth potential.
Importance of Consumer Services
Consumer services are everywhere, and there's one common denominator to all these jobs. PEOPLE.
Consumer services jobs are fundamentally about people. Choosing a career in consumer services will mean spending a lot of your career listening to, working with, and helping people. Which is fantastic.
In fact, many of these jobs make people's lives a lot better:
If someone is suffering, a doctor can help.
If someone has faced injustice, a lawyer can help.
If someone had a bad day, an actor or singer can bring them joy.
If someone wants to improve their space, a carpenter can help.
That means that many consumer services careers make a difference to someone's quality of life. You're helping, coaching, solving problems, or bringing people's visions to life.
Which is cool!
If you love people and want to work with them, many of the jobs on this list look pretty great.
Career Opportunities in Consumer Services
What does the future of Consumer Services look like?
Okay, when thinking about the question, "Is consumer services a good career path," you need to think about the future prospects.
So when you look at this list, you might notice that it's probably impossible to say where most of these jobs will be in the future.
People are talking about how ChatGPT could replace lawyers.
Maybe planes could operate like drones, making pilots obsolete.
Maybe your surgeon will be replaced by a robot.
Maybe your local zookeeper will be replaced by genetically engineered monkeys. 🐒
Don't believe me? JUST WATCH!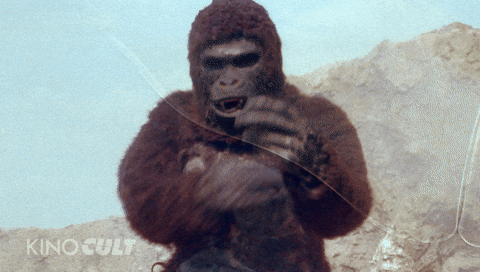 Just kidding. But seriously, all of these jobs will change in the future. That's okay. Because I'm willing to bet that there will still be things we'd prefer to have from a human
Here's why I'm betting consumer services will be around for a long time.
Some of these professions are really hard to automate. If I want my basement remodeled, chances are it's going to take a human to do it.
Some of these are artistic and pleasurable. I know that a robot could give me a tour of a museum. I still prefer a human.
Some of these are luxuries. A masseuse could be replaced by a massage chair. But people still pay for them. For some consumer services, the human touch is a luxury.
Tech is creating new consumer services all the time. A community manager is a pretty hot role in tech. It's someone who leads a brand conversation in an online space. And it didn't exist a decade ago.
This means that a lot of these consumer services fields will probably stick around in some way, shape, or form — although they will probably evolve. And new consumer services will pop up.
In fact, here are a few consumer services that have emerged or grown in recent years:
Professional cuddlers
Community managers
Life coaches
Relationship coaches
OnlyFans models
Cloud computing support
And finally, if you want to be future-proof, remember that consumer service jobs often have a lot of transferable skills. That means that things like your communication skills, people skills, problem-solving skills, etc. can take you into different fields.
That's what we'll talk about next.
Skills Required for Consumer Services
Okay, so let's talk about the skills and strengths required for a career in consumer services. Obviously, I can't break down each and every skill required for these jobs. A surgeon needs to use a scalpel. An architect trains for years.
But there are some timeless, universal consumer service skills that will go with pretty much any of these careers. Things like:
problem-solving
customer service
communication
time management
There are also strengths that are GOOD to have. Things like:
friendliness
patience
kindness
honesty
Remember that if you don't have the skills above, it's not the end of the world. You can always grow or strengthen these skills with awesome online learning tools like Skillshare or LinkedIn Learning.
Here are some examples of courses that could help you grow the skills required for consumer service careers:
Education and Training for Consumer Services
It's hard to be general here about what kinds of education and training you'll need for a career in consumer services.
An architect or physician needs years of training.
A cashier needs about 20 minutes.
In some cases, consumer services jobs require an associates or even bachelor's degrees as a cutoff. For some careers, the skills you might get from a degree might be helpful (ie. the skills from a liberal arts degree can lead into tech fields).
Others have specialized degrees and licenses you'll need.
It's up to you to figure out what each field needs. One cool hack you can try is to go on LinkedIn and do a "People" search. Type in a job you're interested in and click "people" on the LinkedIn search bar.

This will show you people on LinkedIn who work in these fields. You can also get ideas from typing in things you like to do like "customer service" or "grant writing."
See what the people WHO ARE ACTUALLY DOING THOSE JOBS did for education. If you're really brave, you could even message them and ask for an informational interview.
Here are some more LinkedIn hacks to help with your career exploration:
DO be careful getting into overpriced degrees for consumer services jobs. If you're going to school, make sure you ACTUALLY need that degree. And don't get $400k in debt only to realize that the job pays $35,000 a year.
I've seen it happen WAY too often.
Advantages and Disadvantages of Consumer Services as a Career Path
Advantages of Consumer Services Career Path
Advantages
Disadvantages
Flexible
Tons of opportunities
Entry level possibilities
Future proof
Work with people!
New jobs are being created with new tech
Make people's life better
Growth and advancement
Opportunities for self-employment
Some fields are threatened by tech change
If you don't like people 🙁
Not always 9-5
Some work holidays, weekends
Handling customers who are upset
Some jobs are low-paying

Starting your own consumer services business
The one final thing I should mention is that a lot of consumer services jobs lend themselves well to entrepreneurship! In fact, a lot of them are even businesses that you can start with no money.
That means that if you're considering consumer services as a career AND you're entrepreneurial, you probably have a superpower. Because if you can build a profitable consumer services businesses, you'll be laughing all the way to the bank! 💰💰
Conclusion
At the end of the day, is consumer services a good career path?
I'm going to say HECK YES! (for the most part). A lot of the jobs in consumer services are in-demand and future proof. In many cases you can get started with little to no money, or even get paid to learn (think electrician apprentice or jr architect).
As you grow your career in consumer services, you'll be able to focus on where the money is and lean into that–especially if you're an entrepreneur at heart.
And with a ton of opportunities and a chance to make a difference in people's lives, a lot of people would enjoy consumer services.
Now Read: 10 Secrets to Live a Rich Life
Elsewhere on the blog…