Okay. So if you're looking at learning new skills, you've probably thought about the comparison between Skillshare vs Masterclass.
Both platforms seem pretty cool in what they offer. Bascially both work on a video course model, giving you access to some really great people to teach you new skills.
But since they both cost a chunk of cash, you're probably wondering which is the better bang for your hard-earned buck. In this post, we'll walk you through what each platform does well and where they miss.
In this article, we'll compare Skillshare vs Masterclass and help you figure out which one is better for you.
This post may contain links to affiliate products, which–if you choose to purchase–pay us a commission at no extra cost to you. This helps to support our work. We only promote products we've used and love.
You can try Skillshare FREE here!
You can try Masterclass FREE here!
Overview
Okay, so as far as online learning platforms go, I'm a fan of both Skillshare and Masterclass. They are both fantastic, and offer high-quality classes taught by super knowledgeable people. I think both can be used to build some awesome skills, but they have some key differences in how they're targeted.
What is Skillshare?
Skillshare is an online course platform that has a ton of great content on it. It functions as a course library, and ANYONE can put up content. This can have some downsides, which we'll talk about below. But there are some really amazing courses on there, taught by people who are specialists in their fields.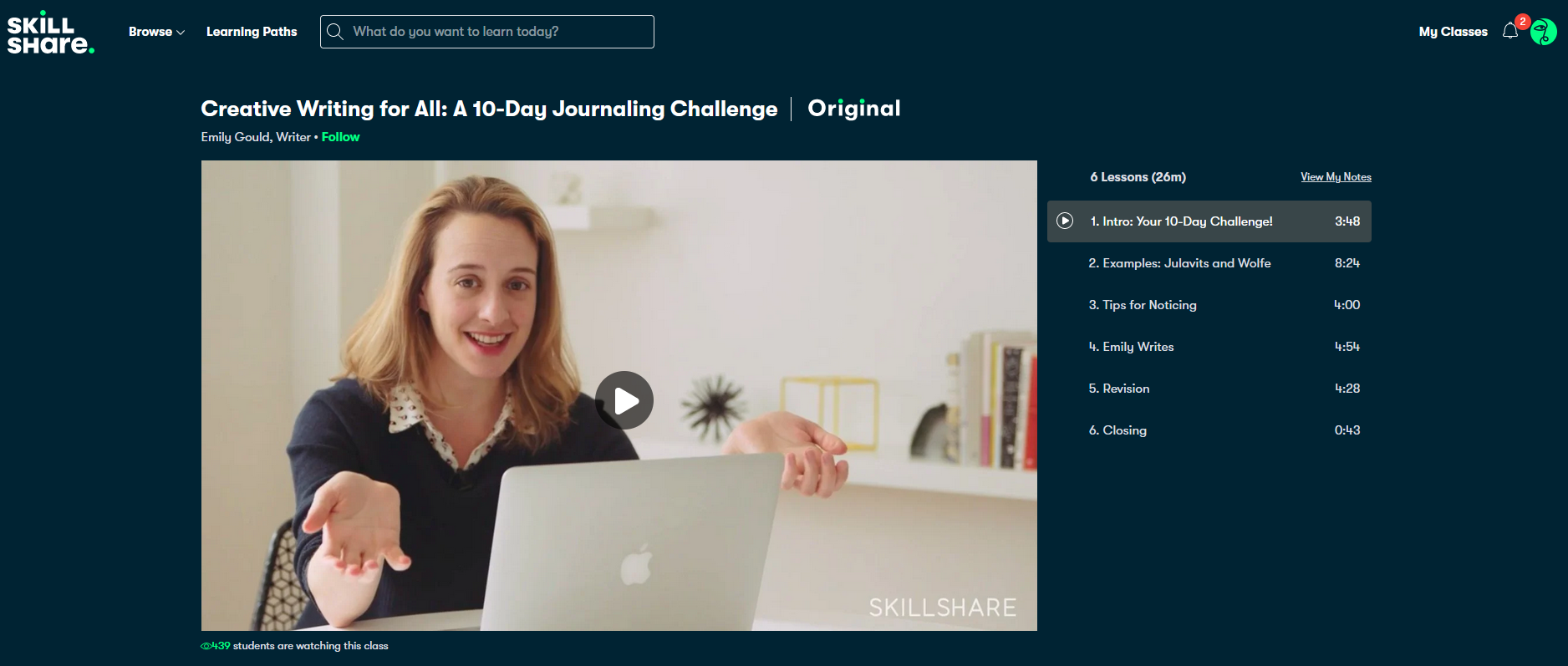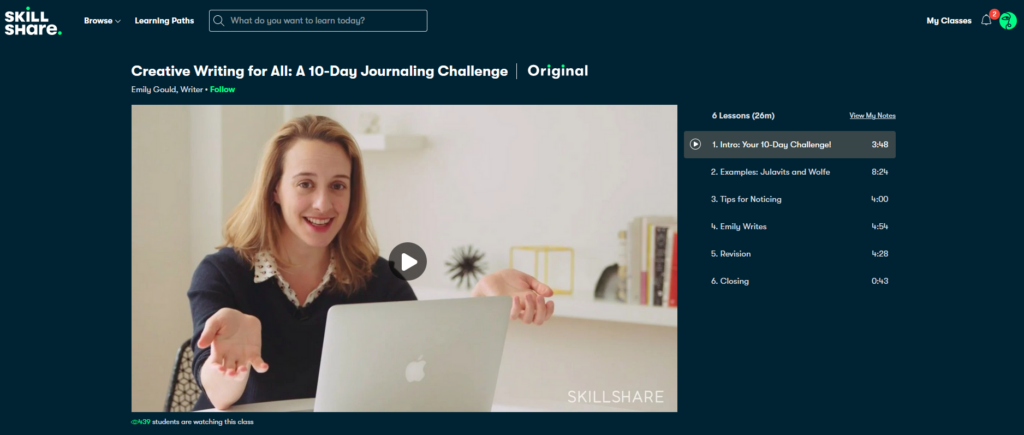 The courses on it range from beginner to advanced, and the platform works on a subscription model. It has courses on virtually every subject, but is probably strongest in the creative fields. It's also a great price, and gives you access to a lot of knowledge.
What is MasterClass?
MasterClass is an online learning platform that offers classes taught by… how can I say this… celebrities. These are the people at the top of their game in whatever field they're in, which is cool! It first caught my attention a few years ago when I watched Hans Zimmer's course on how to score films.
The result is an amazing platform with inspirational courses taught by really cool people. Great quality of videos. Well-designed courses. It's a great platform.
How are they different?
When comparing Masterclass vs Skillshare, you're looking at two similar platforms. The main difference–in my opinion–is the level of detail in the courses.
My wife is a self-taught graphic designer. She did a lot of her training on Skillshare, from some of the top graphic designers in the world (people like Aaron Draplin).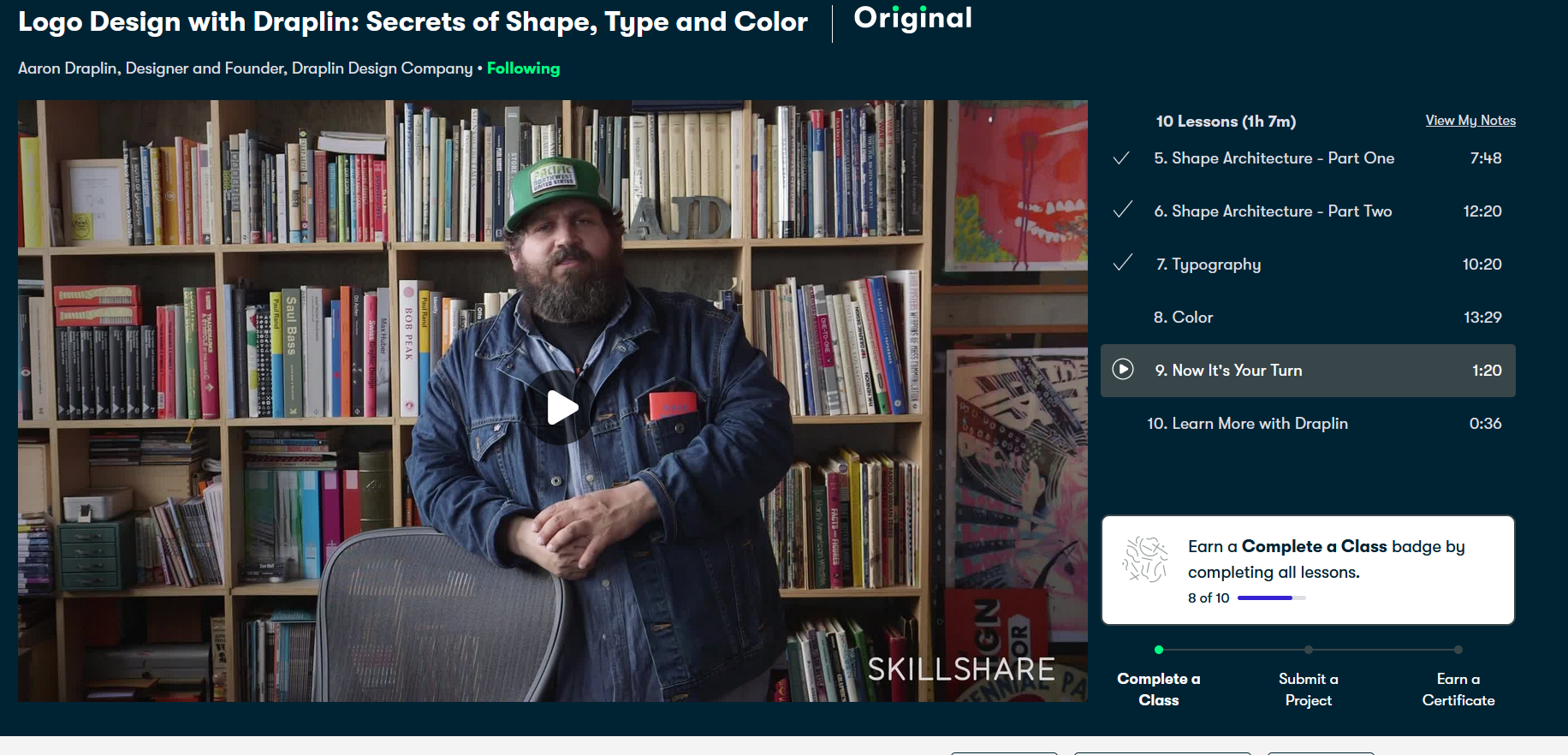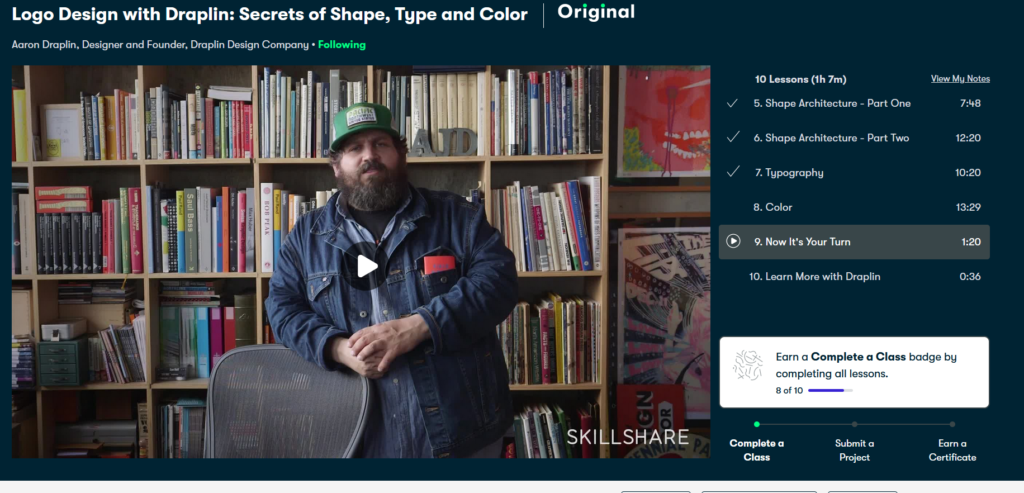 I don't think she could have done this with Masterclass. She could have watched the famous designer David Carson teach graphic design.
It's big picture. High level. Inspirational.
But it doesn't go into the nitty-gritty. He's not going to teach you how to build shapes in Adobe Illustrator.
Masterclass is the place to go if you want to get inspired and learn big picture thinking from people at the top of their game.
Skillshare is the place to go for hands on training in applicable skills, from people who are also at the top of their game (but aren't all famous).
So if you want to be inspired by famous people, pick Masterclass. If you want to teach yourself high income skills that could boost your career, pick Skillshare.
Otherwise, the differences are pretty small. Skillshare does offer a monthly subscription, which could be better if you're after a specific skill and on a budget. Masterclass requires an annual subscription.
Content
Skillshare Content: What to Expect
Okay, so Skillshare first. What should you expect from this platform?
Skillshare has something like 35,000 courses on pretty much everything. But in my experience, the best ones are in art, design, photography, writing, etc. Creative skills. That's where Skillshare started and, IMHO, that's still what it does best.
The fact that anyone can upload a course means that there are more courses on there, and they're not all good. But there are still a ton of courses by industry experts, including celebrities like Lily Singh and Gary Vee. And there's a good course review system so you can tell what's good. Plus, Skillshare has "Staff Picks" and other ways to signal to you when courses are really fantastic.
I mentioned above that Skillshare has a practical element to it that you don't get with Masterclass. It's a great place to learn hard skills in detail. It also has project based courses, meaning that in many cases instructors or classmates will look at projects and offer feedback.
This is pretty great and increases the quality of learning, plus gives you something to show for it.
MasterClass Content: What to Expect
Like I said above, Masterclass has courses taught by celebrities. They're amazing and inspiring. Where else could you see someone like Dan Brown talk about fiction writing or Christina Aguilera teach singing.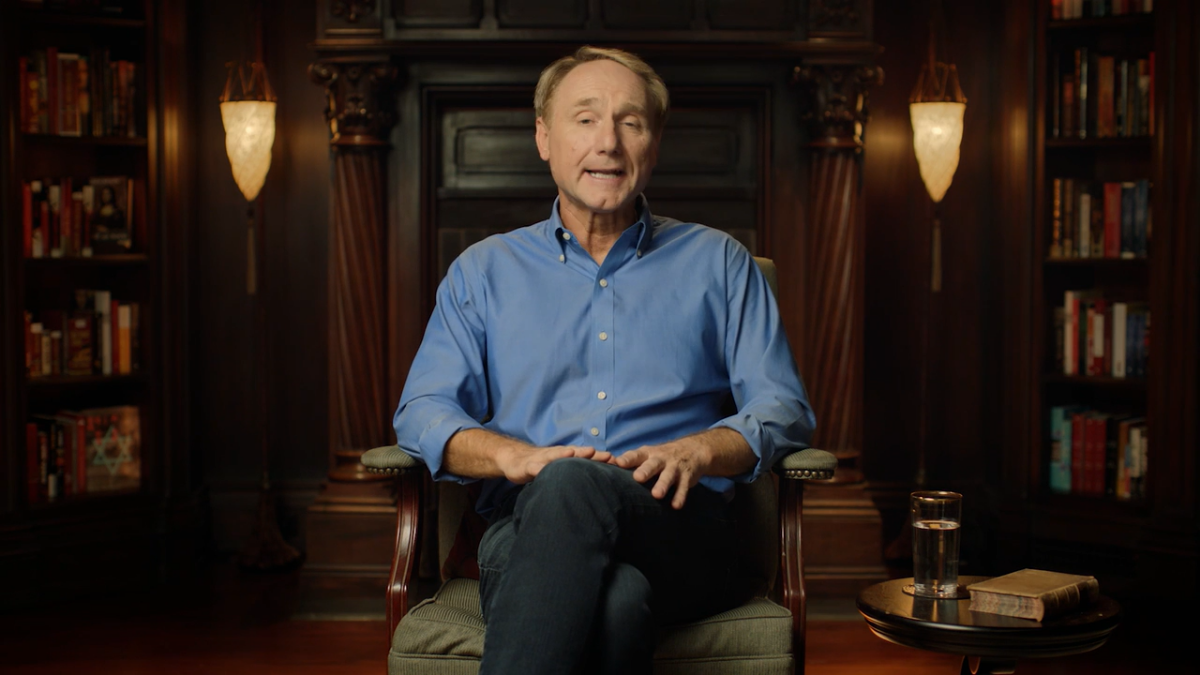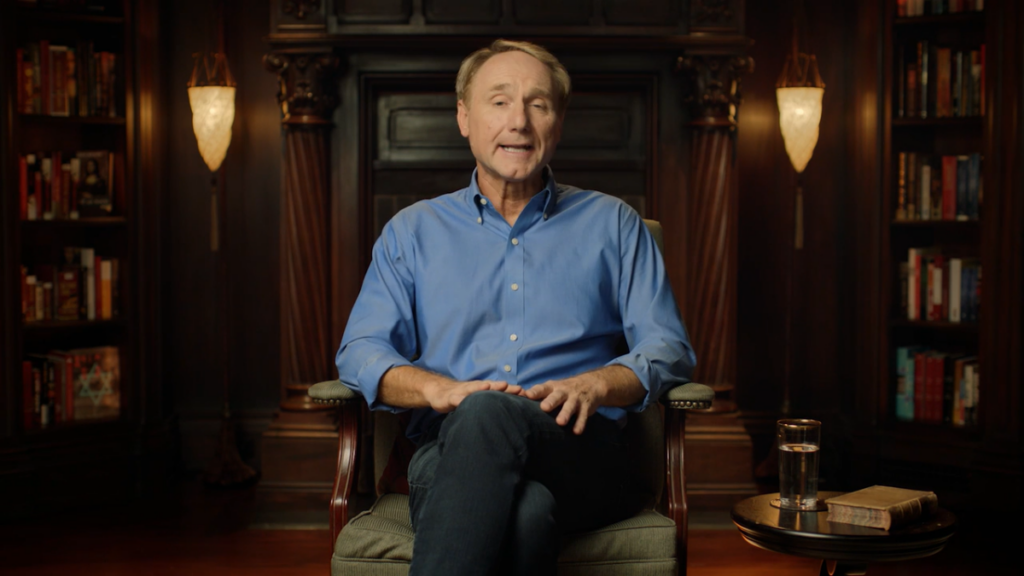 I said above that Skillshare has more practical courses with job application. I think this is true. But I should say that Masterclass has a lot of courses dedicated to certain areas of creativity that Skillshare doesn't.
Thinks like cooking, screen writing, novel writing, or directing — taught by people like Gordon Ramsay, Martin Scorsese, and Serena Williams.
Pricing
Okay, so let's talk about where these two platforms line up on pricing. At a glance, there's not a HUGE difference in price — although Masterclass makes you pay for a year while Skillshare lets you opt for a month. This might be better for learners on a budget.
Here's a breakdown of pricing:
Skillshare Pricing
Skillshare starts from $19 per month, or users can save 28% by paying annually at $99 per year. That's a pretty good price for the amount you can learn on it.
Skillshare also comes with a 7-day free trial, and occasionally they have special offers that bump the free trial up as high as a month. This gives you more than enough time to try it and make sure it's for you.
MasterClass Pricing
MasterClass offers an annual membership, and you gotta pay it all upfront at $180/year. You can also get different versions of the plan for more than one person. A Duo account is for two people to share, or a family plan for more than two. Every plan comes with a 30-day money-back guarantee.
Value for Money
MasterClass is more expensive, but offers a really interesting value proposition. Skillshare can cost less, but arguably teaches you much more marketable skills. I don't want to sound like a jerk, but it's hard to believe watching a Gordon Ramsey cooking class would make you a great chef or Dan Brown teach writing make you the next great novelist.
BUT Skillshare courses in a very real sense CAN help you build marketable skills.
That being said, MasterClass is a lot of fun and really inspiring. So the cost to learn from some of the best in the world in their respective fields is pretty dang cheap and makes their wisdom really accessible.
Features
Skillshare Features
When it comes to features, there are a few worth mentioning for Skillshare. I mentioned the review section above– which I think is vital for making it work. Since anyone can upload a course, the rating system helps you find the good ones. It also lets you know at what level a course if for.
I mentioned above, but the project features of Skillshare are pretty cool. You can create projects and upload them to course pages for reviews and feedback from either instructors or other students.
The app is really great, and you can download courses to watch when you're offline.
MasterClass Features
MasterClass is ridiculously high-quality production — which makes sense because of the celebrity instructors. There's much more storytelling and big-picture learning than hands-on learning – which makes sense.
If they launch a feature where Tony Hawk checks out my skateboarding vids, I'm all in! Just kidding. But it makes the courses more like watching a great TV show. You can still learn a lot, but there's less accountability.
Masterclass also has a great mobile app.
User Experience
I find that there's not much to talk about when comparing the user experience of Skillshare vs Masterclass. Both have fantastic (and similar) user experience, the courses are video-based, you follow along.
The apps are similar, and you can download lessons on the go. I wouldn't let the UX be the dealbreaker for either- they're too similar.
Conclusion
So, as I sort of got to earlier, in the comparison of Skillshare vs Masterclass, the decision will probably come down to a complete of things:
Whether you're looking for hands-on instruction or big-picture thinking
Whether you want to learn from a celebrity
Which platform has the skill you're trying to learn (Skillshare has way more courses, so does have more options.
I hope that helps you make the decision! And make sure you understand the difference between skills and abilities. Good luck!