I started my altac career just before I finished my PhD. I was in final revisions with my supervisor, and I got a job running projects for a think tank.
Getting the job added a few months to my thesis, since the revisions sat unfinished on my desk .
But I had money coming in.
My friend got a job in the third year of her PhD. Her job eclipsed the PhD, and she eventually dropped out. Too bad? She makes way more than me and loves what she does. She's never regretted leaving.
I could have started working altac earlier. I had the time and the bandwidth. But I refused to admit to myself that I would be working outside of the university — that is, until my funding ran out. Plus—I told myself—I need to see how the academic job market pans out.
It didn't.
The funny thing is, I really don't believe that anyone has to wait until they're done, or are even close to being done, their PhD before working outside of the academy.
I also don't think working outside has to mean working a 40 hour work week—like I did—and not getting any research done.
Working altac on the side is a great way to explore jobs that are interesting to you. It might mean getting a bit more money than you would have otherwise had. And, if you can build experience in a complementary skill to your PhD, it will definitely shorten your journey to career success after you finish. (And hey, if you get an amazing job and decide you don't want to finish—who has the last laugh?)
There's only one thing you need to do to start working altac.
You need to start networking
Every post-PhD job I've had came from networking. This is how the world works. I'm sorry that it works like this, and I'm sorry if you don't like it, but I don't make the rules.
If you're in the middle of a PhD, there are likely few job postings that will fit you perfectly right now. You probably can't work 40 hours a week, and you might not have every skill a posting is looking for. And you probably want to work part time, which limits your "job posting" options a bit more.
So here's my top advice to you:
Don't job hunt. Don't apply. Don't work on your resume. Don't even think of yourself as looking for a job. Just focus on meeting people.
If you want to know how to meet people, make sure you read my guide on expanding your non-academic network here.
And if your LinkedIn isn't up to snuff, use this guide to fix it.
Find some people doing interesting things and reach out to them. Tell them briefly who you are, that you're curious about the work that they do and whether it might be something you'd be interested in SOME DAY.
YOU ARE NOT JOB HUNTING! Do not tell people you're job hunting. Don't even tell yourself you're job hunting.
Go for coffee. Ask questions. Repeat.
Go for coffee. Ask questions. Repeat.
How this turns into a career…
Let me tell you what's going to happen. Sooner or later, one of your coffee dates will say: "You know, I actually know someone who is looking for someone to do a bit of editing/researching/gene splicing/whatever." You'll remain super calm and cool and say: "Oh that sounds interesting. Would you mind putting me in touch with them?"
That's it. That's how jobs happen. Focus on meeting people and the rest will fall into place.
In addition to my guide on how to expand your non-academic network, here are a few more ways to meet people:
Ask your professors/supervisors if they know people they could introduce you to to explore career options (of course, not all profs are comfortable talking about altac options.)
Reach out to profs in other departments, especially those who work outside of academia too (which includes a lot of faculty in business, public policy, education, etc.)
Look through your friends and family list to see if there's anyone doing something interesting or who might know someone in an interesting field.
Check out your school's career centre and alumni networks.
Talk to people wherever you meet them. If you have kids talk to other parents at the park. Talk to people at the dog park (is there a cat park?—there should be). The gym. The grocery store. I don't care, just talk to people.
Your network will be the key to your success outside of academia. Start building it and everything else will fall into place.
More Articles on Building Your Network
10 Powerful LinkedIn Tips to Take Your Networking Game to the Next Level
Is Networking Important? In short, Yes! Here's Why It Will Dramatically Change Your Career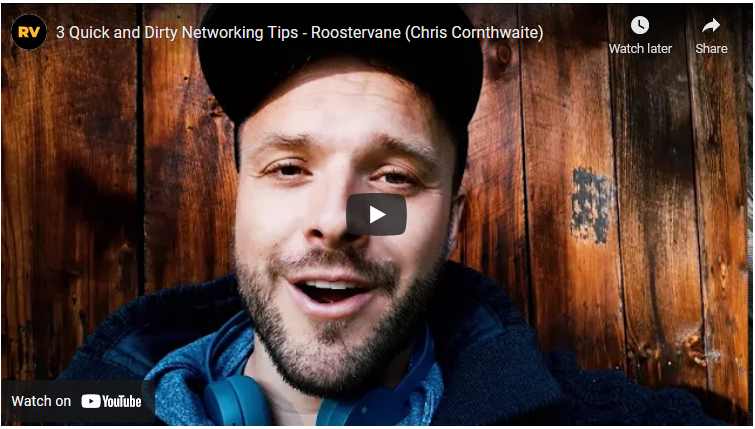 Read More: